How did you get started in business?
When Grace Foster Reid found herself unemployed after the closure of the two bauxite factories in the central Jamaican town of Mandeville she looked to her father's farm for inspiration.
As an engineer and graduate from MIT, innovation comes as second nature, and so when she saw the bee hives on her father's farm and learned about their versatility, she knew there was something she could do.
Hives provide five salable products – honey, pollen, propolis, royal jelly and wax. Grace decided bees would provide employment for herself, and at least 100 community members made redundant by the factory closures, including those at risk.
What helped to make the Ecofarmsâ"¢ dream a reality?
Like most entrepreneurs, Grace experienced numerous obstacles. Staffing issues, lack of capital and funding, and low profit margins all threatened to derail her social enterprise.
But innovation is in the engineer's blood, and she produced a product with a difference. Grace unveiled Buzz™ HoneyStix™ in 2011, straw-shaped sachets, each with a teaspoon of honey. They include island infusions of cinnamon, ginger, lemongrass, mango, tamarind and watermelon. The sachets now retail in over 50 stores across Jamaica, including the global coffee giant Starbucks, which placed an initial order of 3,000 when they opened doors in Jamaica in the fall of 2018.
Ecofarms' product offerings expanded in 2013 with the inclusion of "Buzzâ"¢ Honey Wine", a product birthed after Foster accidentally left a bottled honey/passionfruit infusion in a cupboard. Six months later, it had turned to the oldest alcoholic beverage known to man – mead honey wine. Grace employed science to commence production of an award-winning product with infusions of Malay (Otaheite) apple, sorrel and carambola.
What's next for Ecofarms™?
Two new products are on the cards Ecofarmsâ"¢, one in the drinks category, the other in confectionary. They are both slated for release in winter 2019.
In keeping with Grace's goal to assist vulnerable members of her community, Ecofarms™ will expand operations to the Jamaica Deaf Village, where they will mostly employ the hearing impaired. Two deaf youths are currently training as beekeepers.
"We plan on moving to the Jamaica Deaf Village next, because the hearing impaired are…underemployed, and often paid below minimum wage," Foster-Reid said.
The social enterprise company is also scaling up, having recently purchased production lines for their HoneyStixâ"¢, Honey Wine and honey packaging. Ecofarmsâ"¢ is also looking into select export markets in the Caribbean, North America and Europe, and is pursuing food safety certification.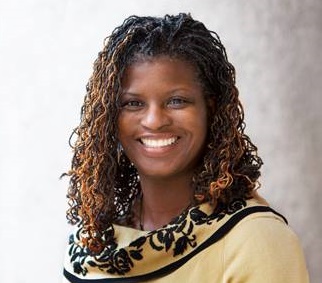 A few takeaways for budding & aspiring entrepreneurs
"Reassess those things you currently consider obstacles or setbacks," Grace advises, "because in them, you just may find the fuel you need to keep going."
Ecofarms' greatest periods of growth emerged from their most emotionally and financially trying times. That's because, Grace said, these periods forced her to innovate, increase productivity, improve efficiency and research the training and funding opportunities available.
She also warns against being overly optimistic.
"Our natural optimism as entrepreneurs can lead us to over project, failing to account for possible mishaps. So, halve your projected revenue and double your expenses, and then ask yourself if the business is still viable."
FIND OUT MORE ABOUT Ecofarmsâ"¢: Facebook and Instagram – @ecofarms, Twitter – @ecofarmsja, and by visiting their website: www.ecofarmsjamaica.com.