Webinars On Demand
Welcome to the Caribbean Export webinars on demand page where you can watch the recordings of previous webinars. Visit our events page to find upcoming webinars to register for or sign up to our mailing list to receive an email notification when new events are published.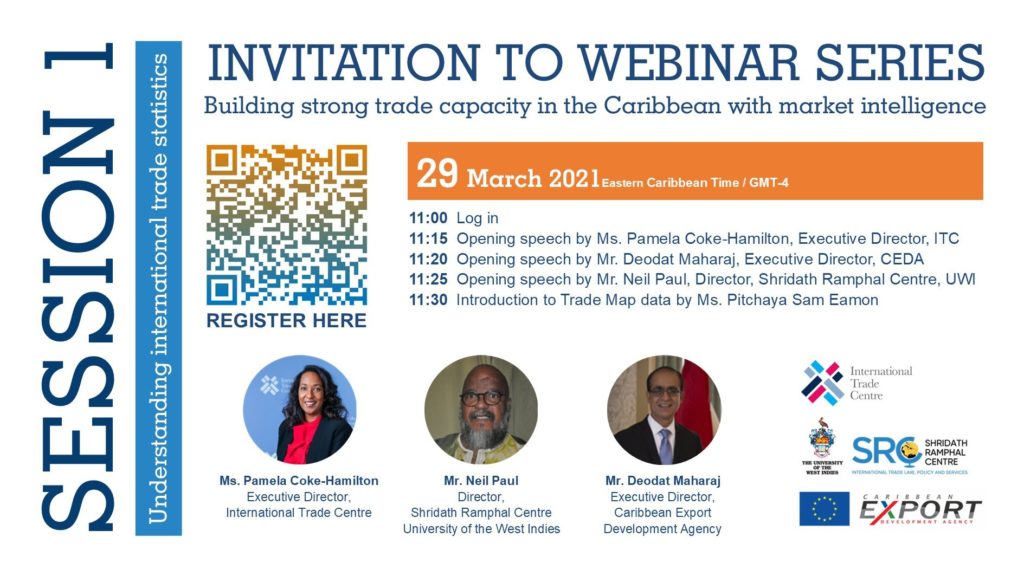 ---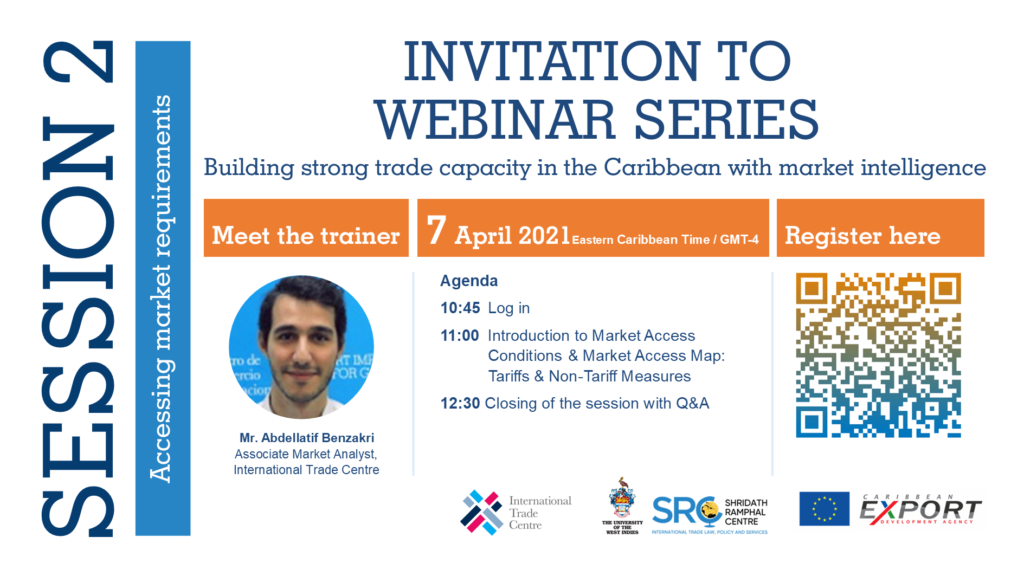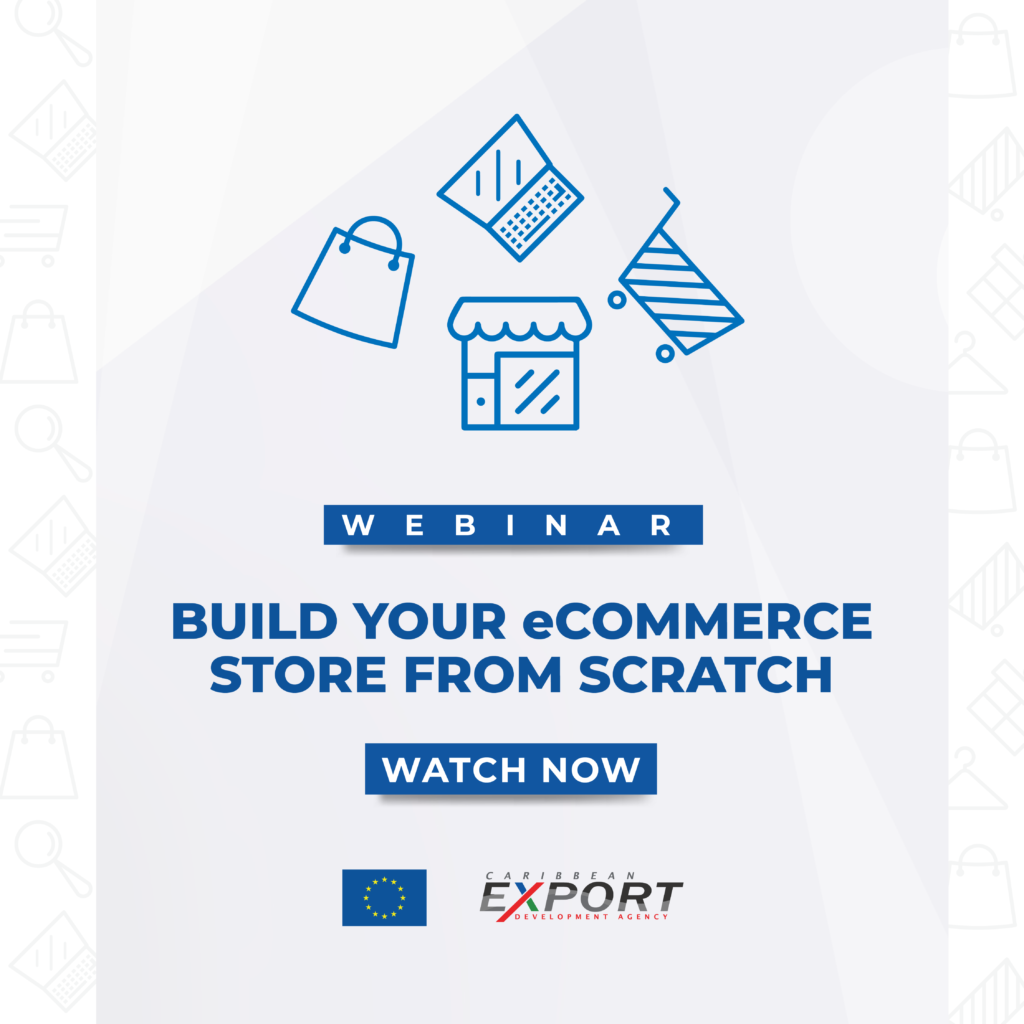 Build your eCommerce store from scratch, launch and start earning.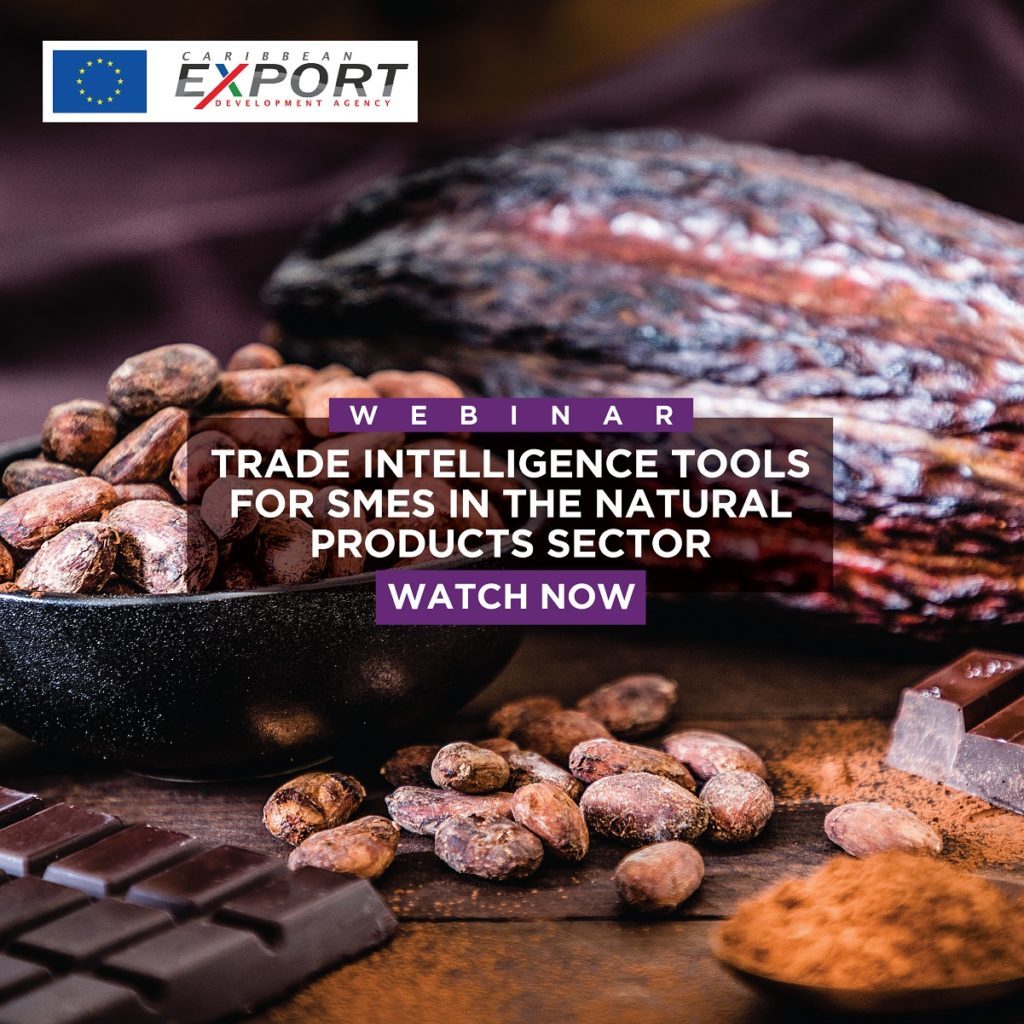 This insightful webinar shared information on the tools available to help natural producers assess current demands, market requirements and market opportunities.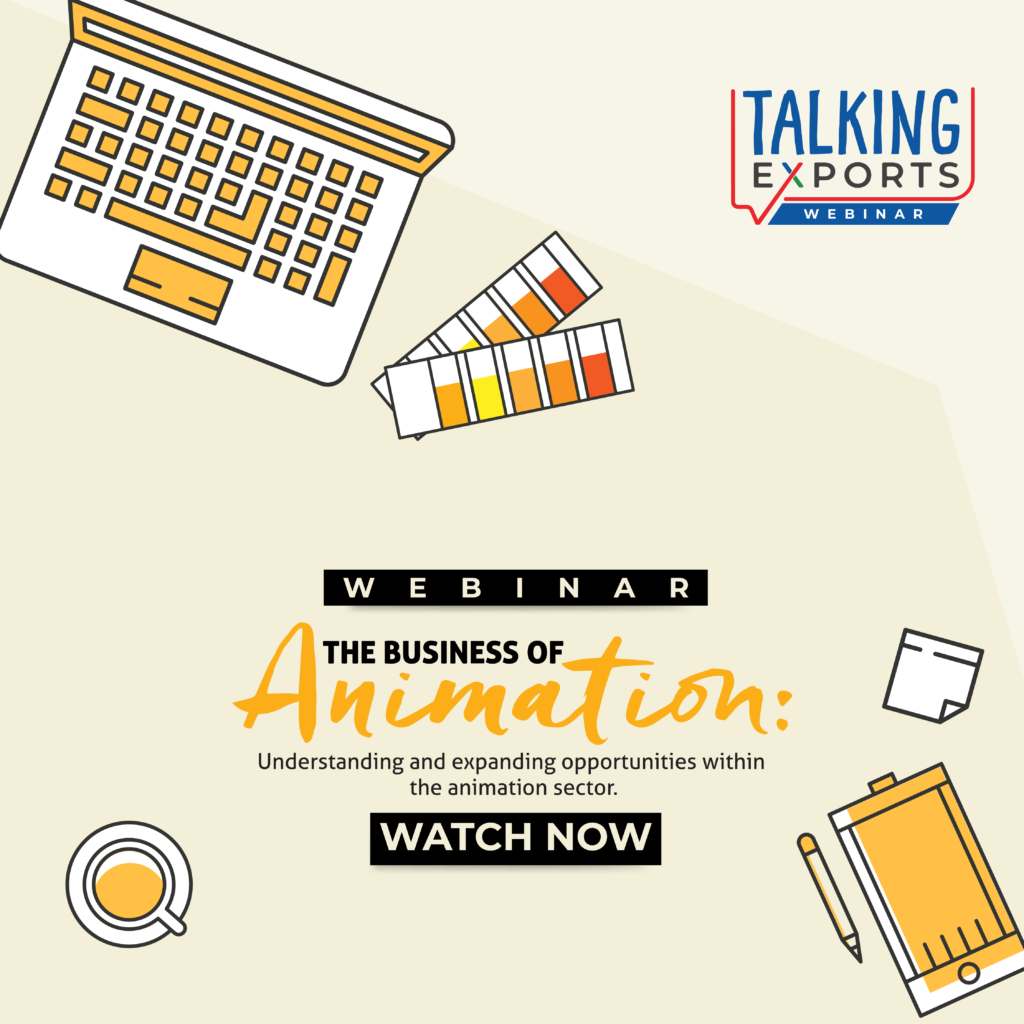 This webinar addressed the current marketplace and future trends, key elements to compete internationally and the requirements to take animation services to market.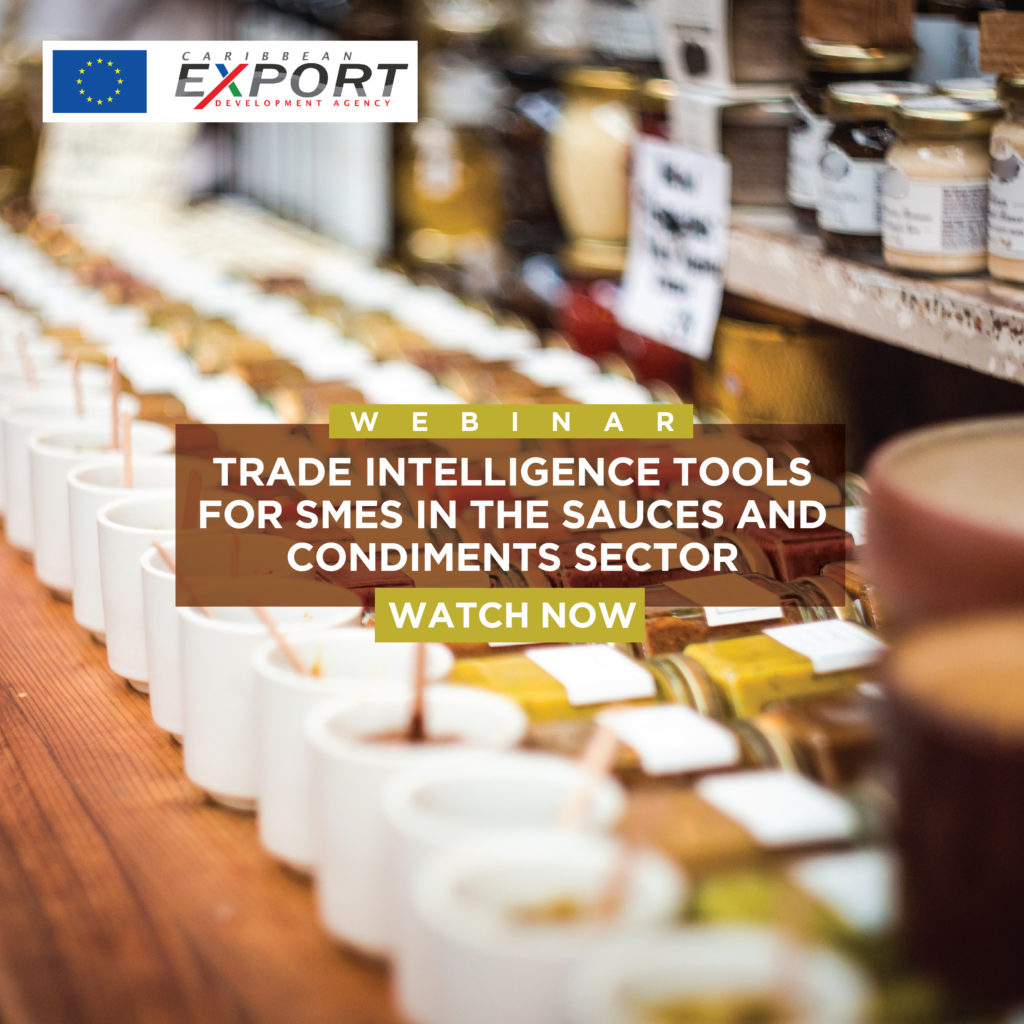 In this webinar, producers in the sauces and condiments sector, learn how to use market analysis tools to assess current demands, market access conditions and new prospects/ partners.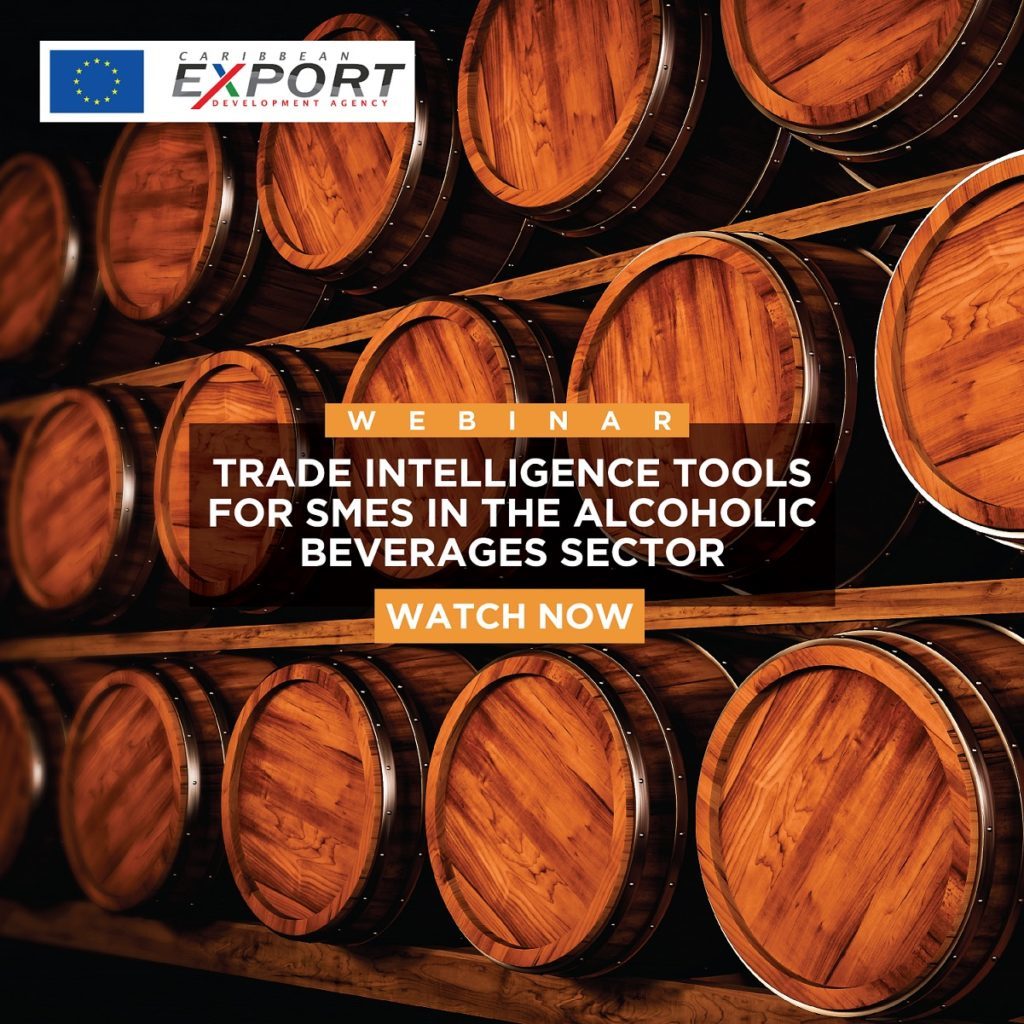 In this webinar, producers of alcoholic beverages learn to use the tools available to help them assess current demands, market requirements and market opportunities.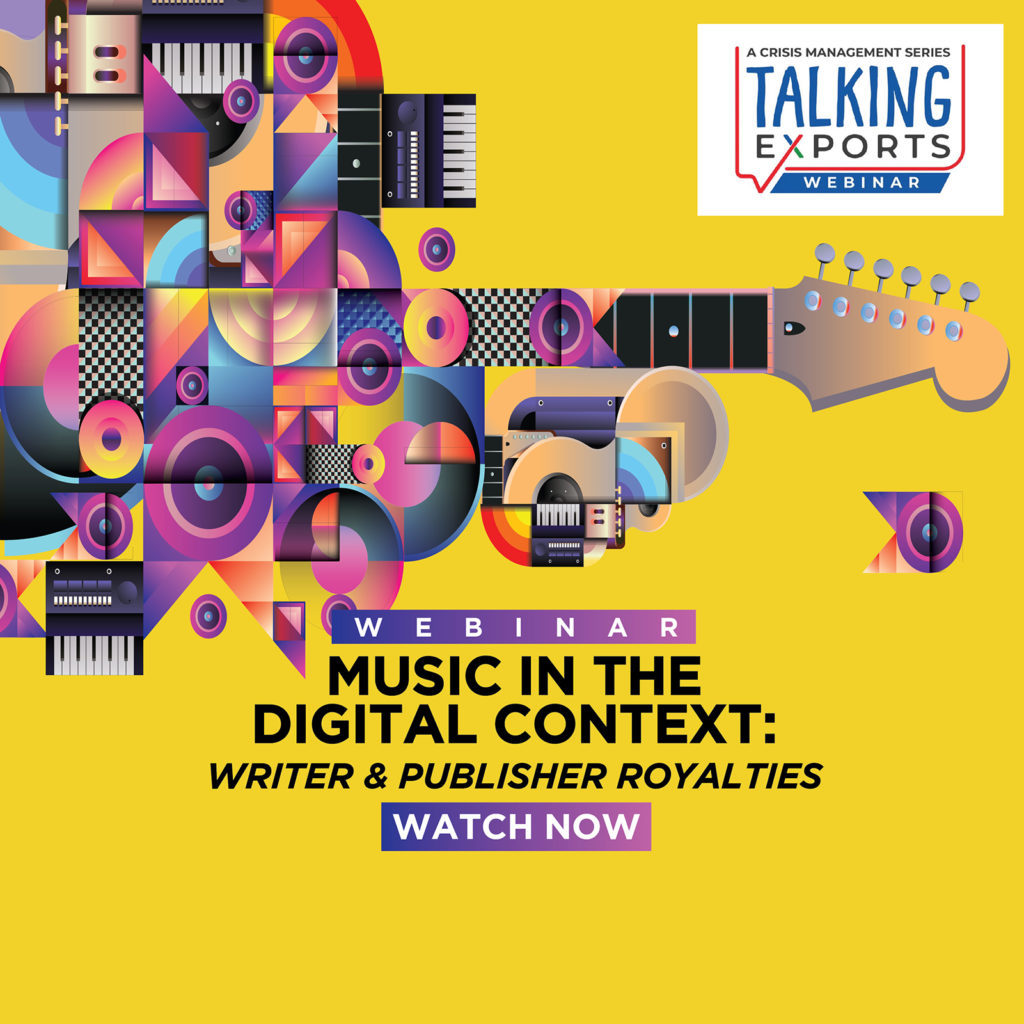 This webinar reviewed the types of rights associated with music creation, how to claim rights and collect royalties on multiple platforms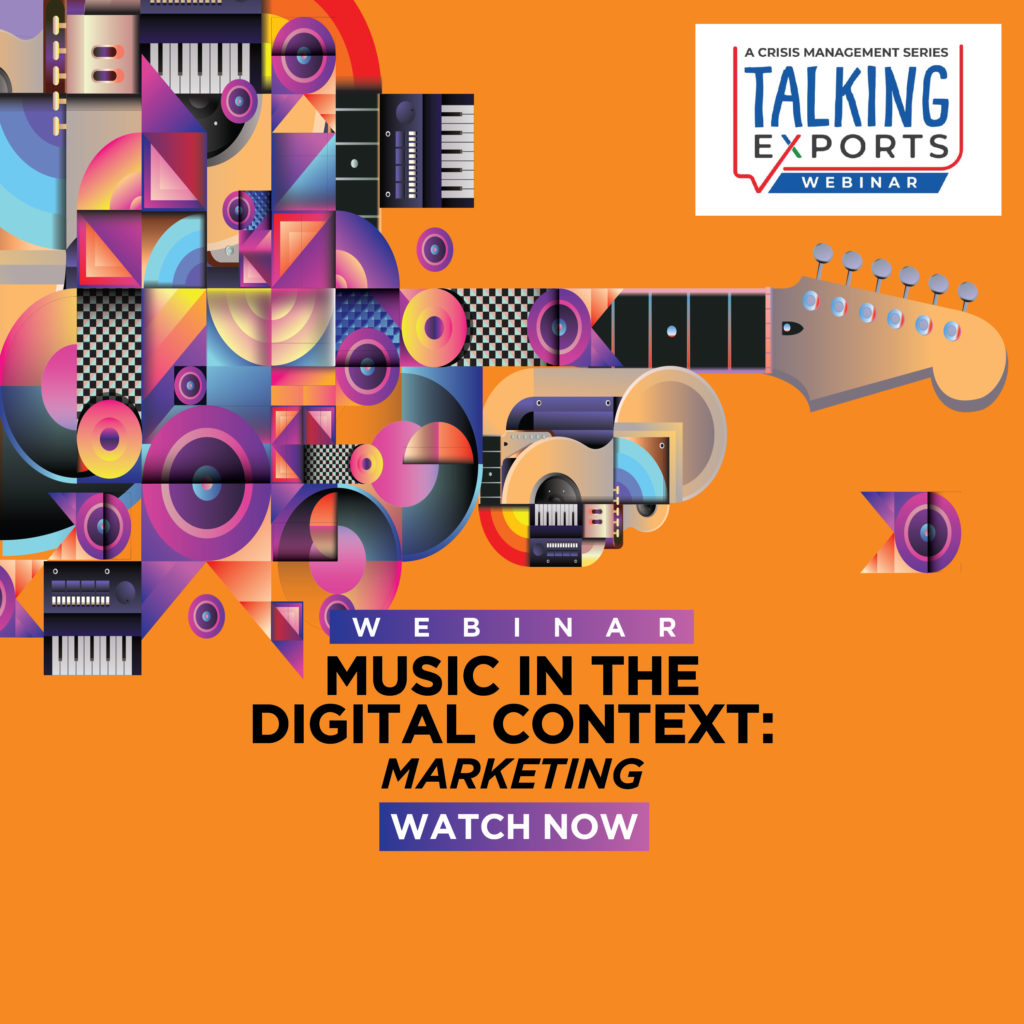 This webinar explored the importance of marketing for artists; the most popular platforms used; how to establish a unified online presences and how to implement a marketing strategy and plan.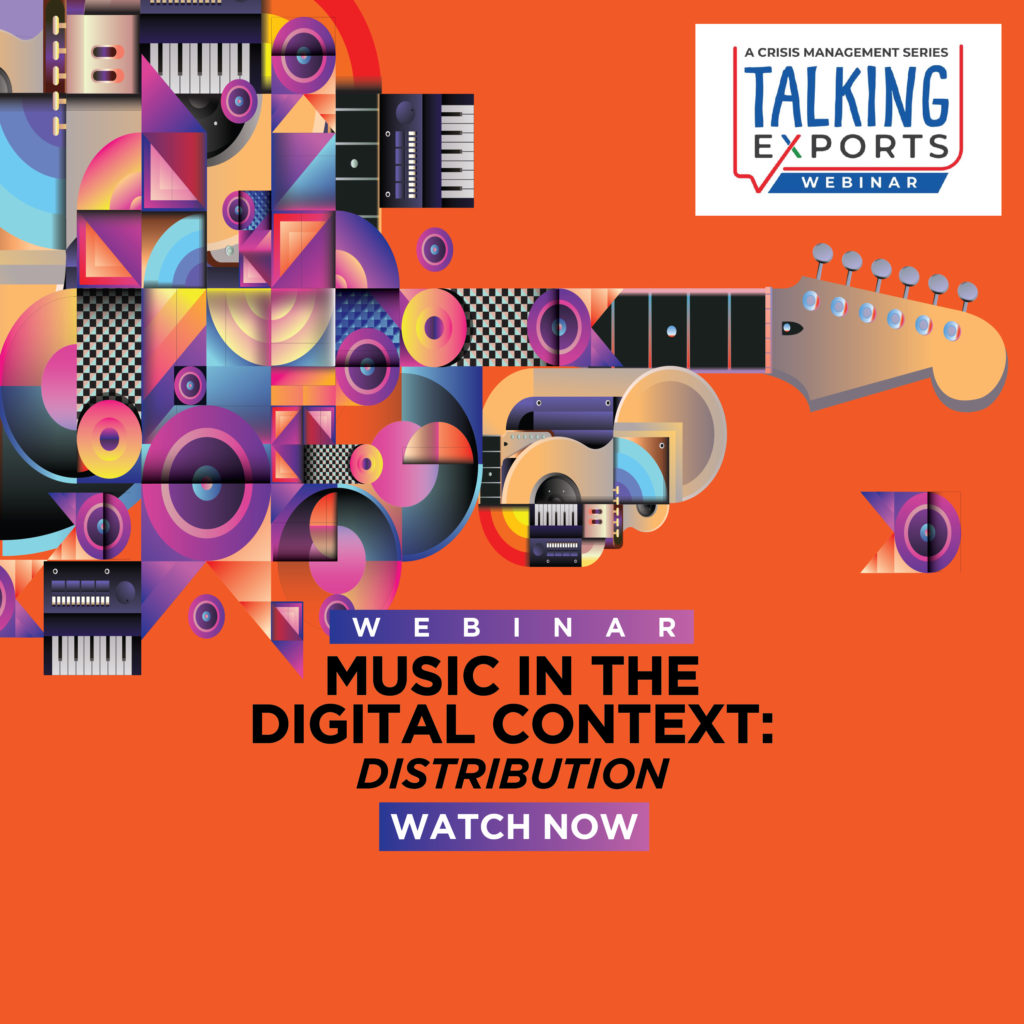 In this webinar we delved into the digital distribution industry and how it operates; how to evaluate distribution companies and explored tactics used to make the most of distribution companies.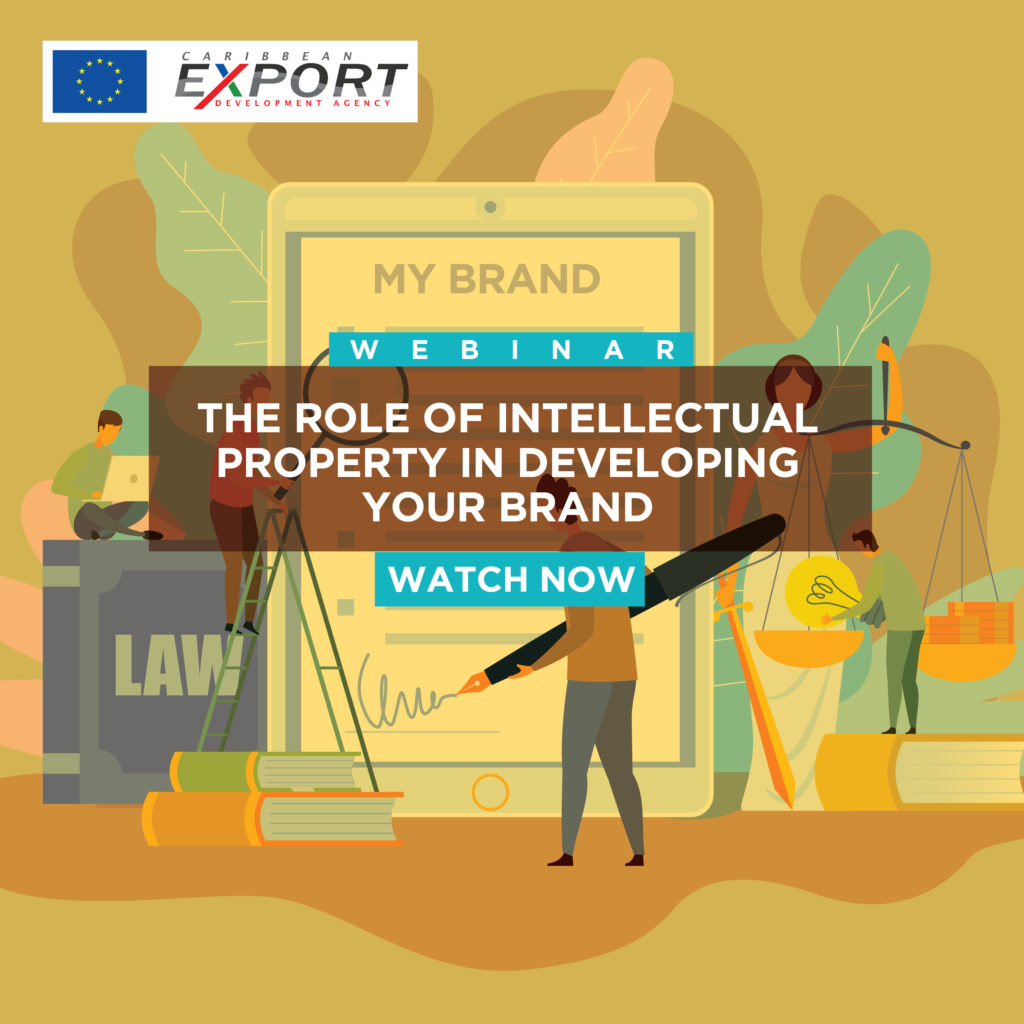 This webinar focuses on; how to create brand values, key IP tools to use, using IP to create brand value, protecting brands from theft, creating your brand from the inside out using IP – and provides very practical, relevant case studies.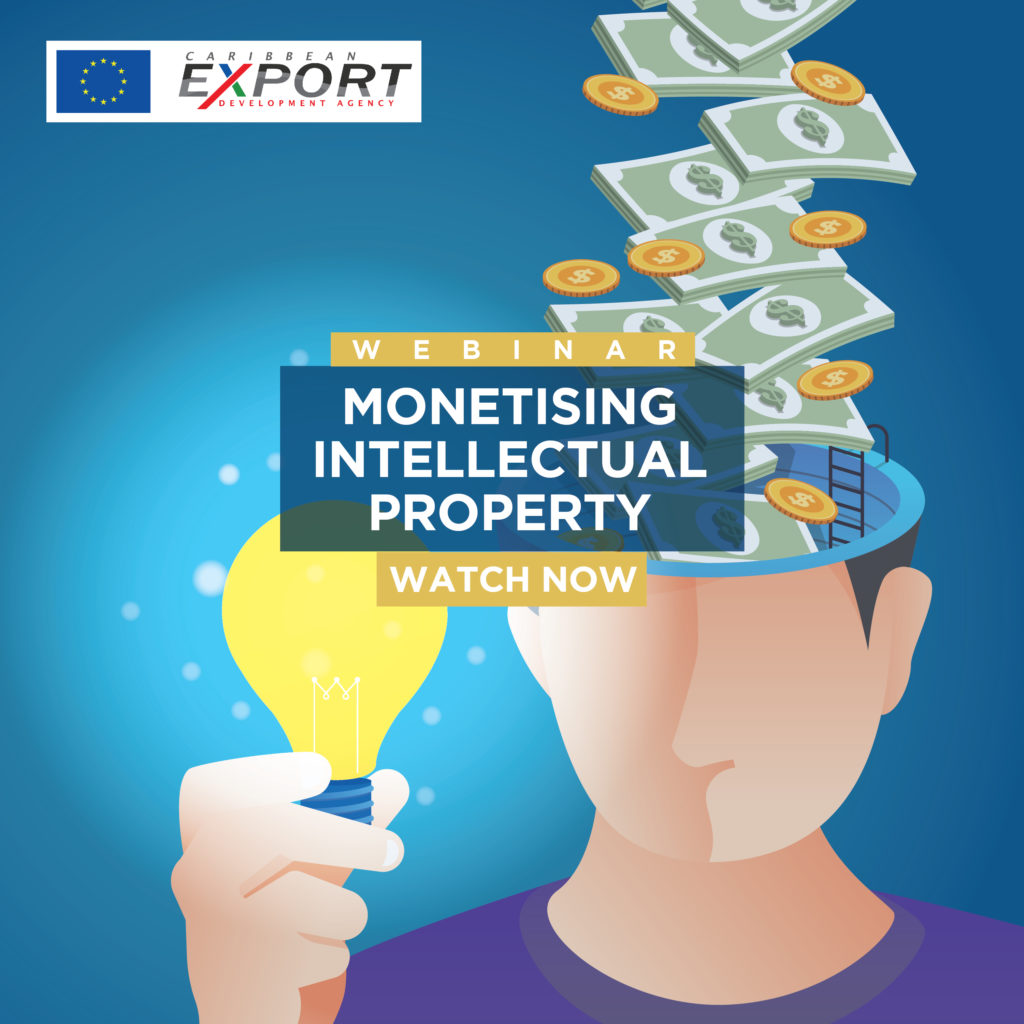 In this webinar participants learn how specific commodities have been able to brand their products in national, regional and international markets and discuss how MSMEs can use the IP system to build brand presence, capture market share and price premiums.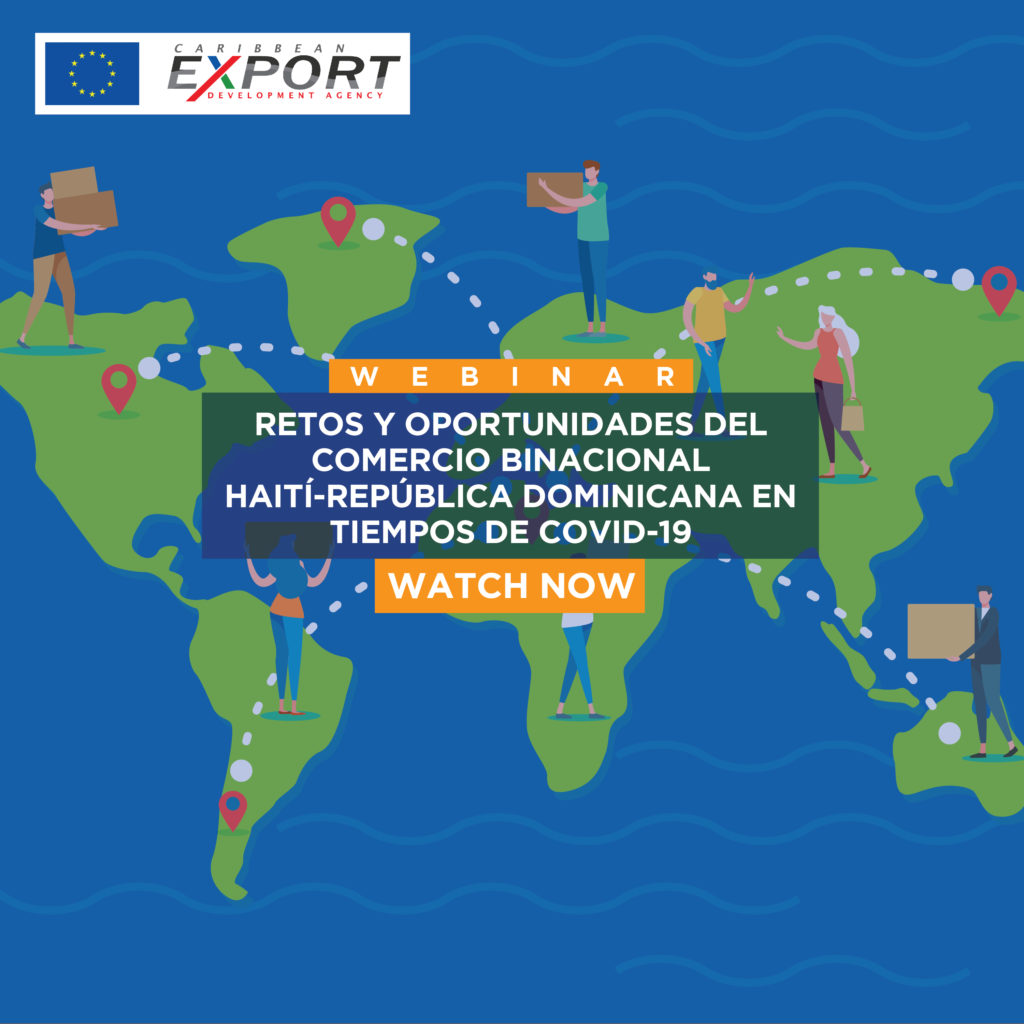 This webinar is a tool for promoting binational dialogue between the private sector of Haiti and the DR, to seek opportunities, work together and create employment. The recording is in French and Spanish.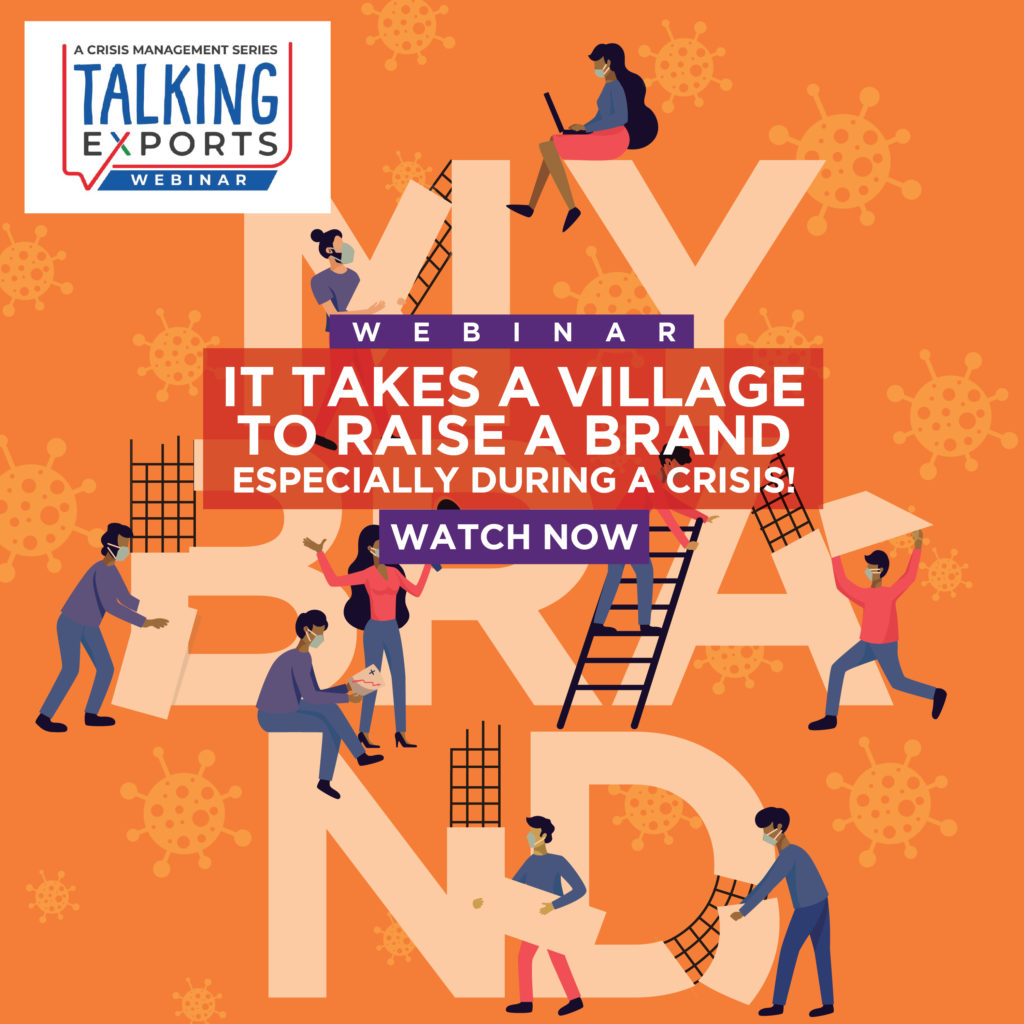 This webinar focuses on 'Bhranding' and how to brand your business from the inside out. In order for companies to 'survive' and 'thrive'), businesses need to adapt quickly to a COVID-19 world.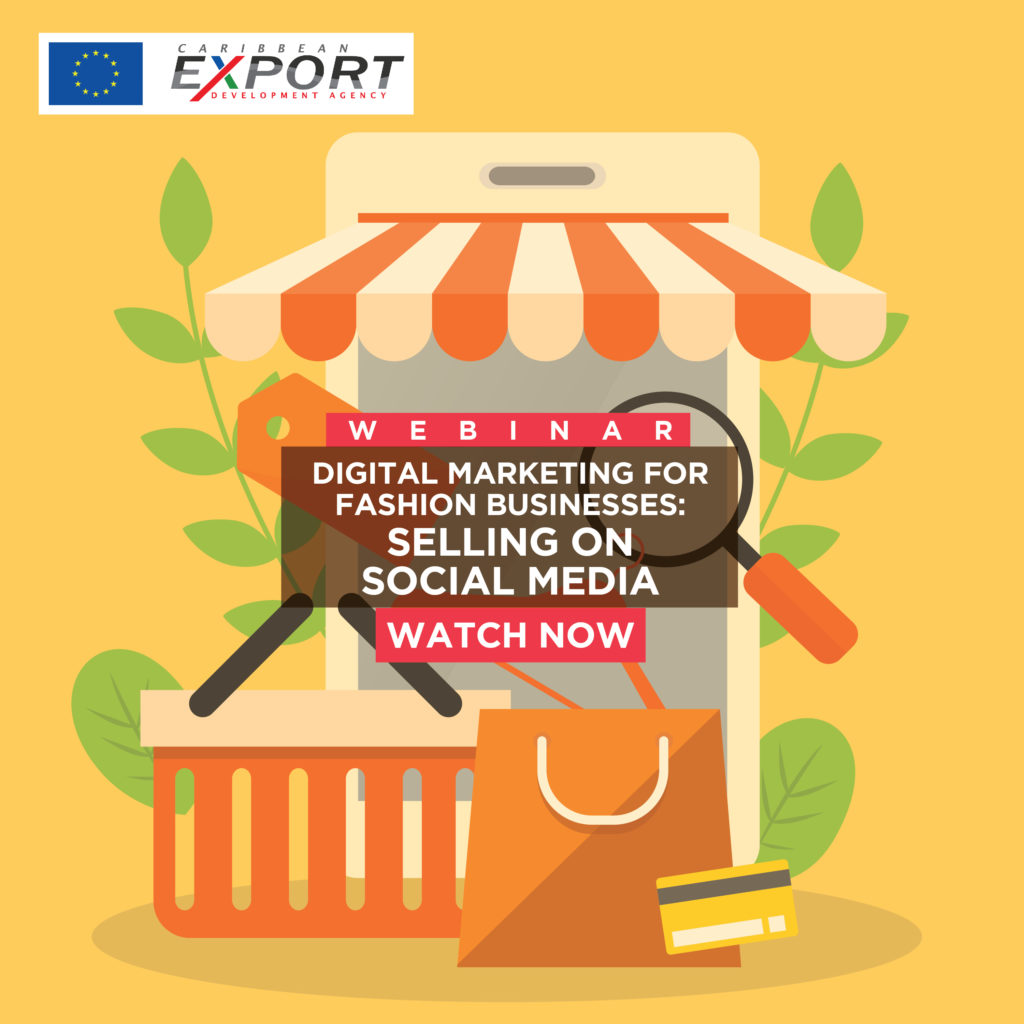 This 3rd session in our 4-part series is focused on how to sell your products online.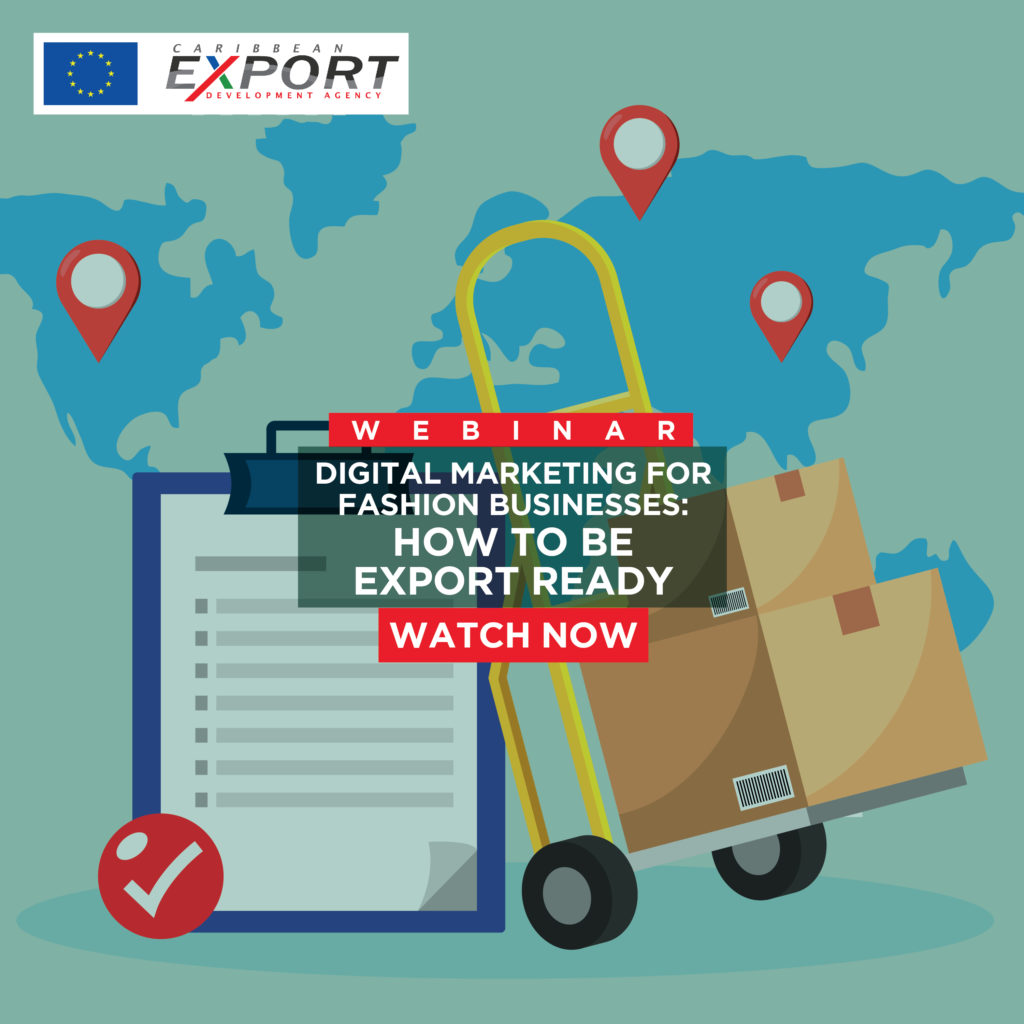 The 4th session in the series focused on getting your business export-ready.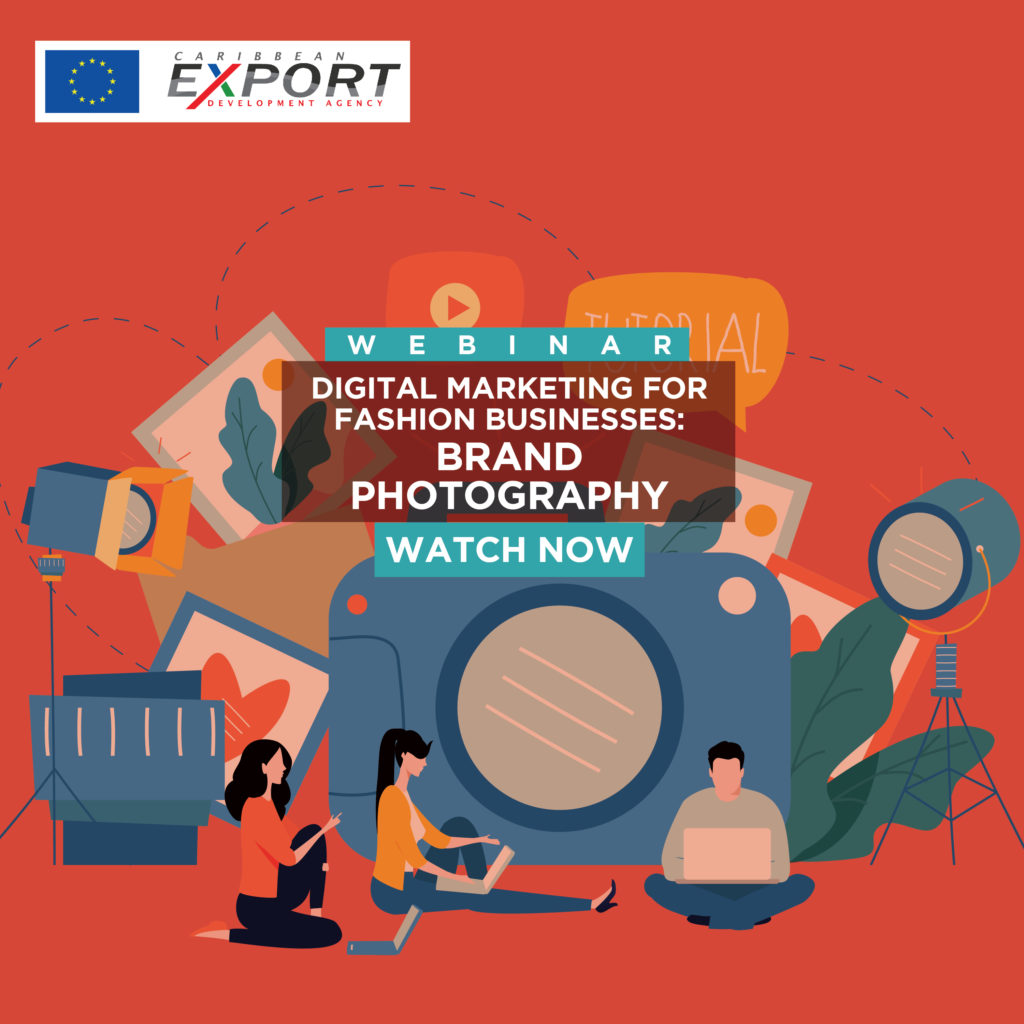 This 4-part series begins with fundamentals to building a strong brand through social media.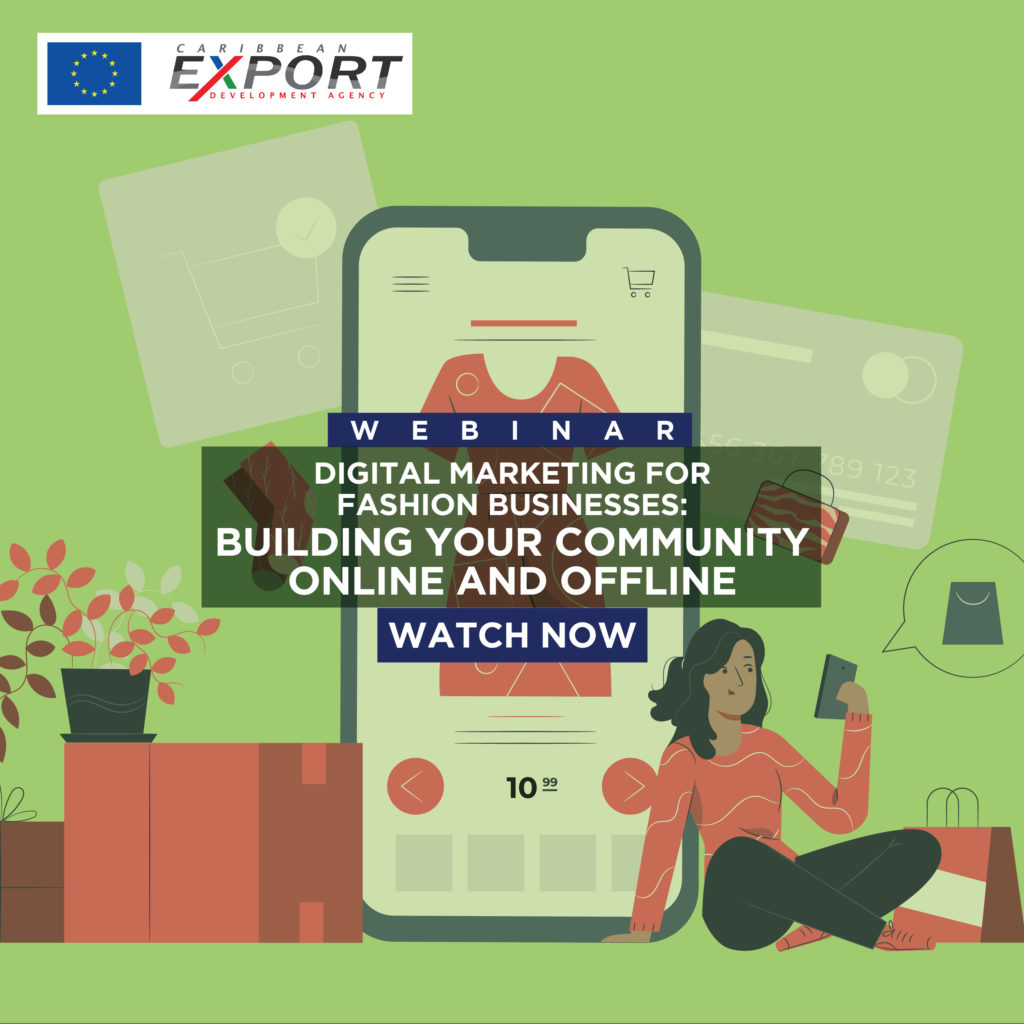 This 2nd session in our 4-part series focused on building your community using social media.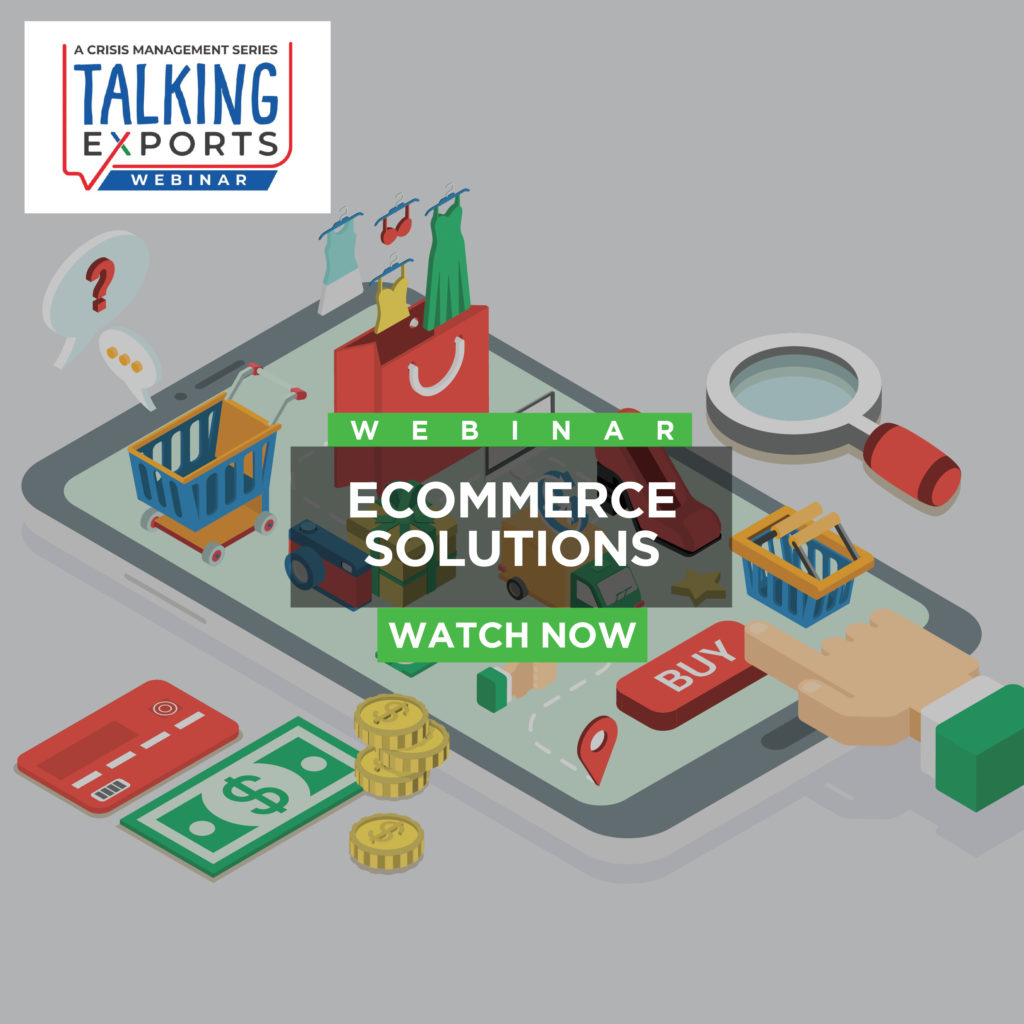 This webinar delved into e-commerce website design and platforms, e-payment solutions, government regulations, banking and the advantages / disadvantages of e-commerce solutions.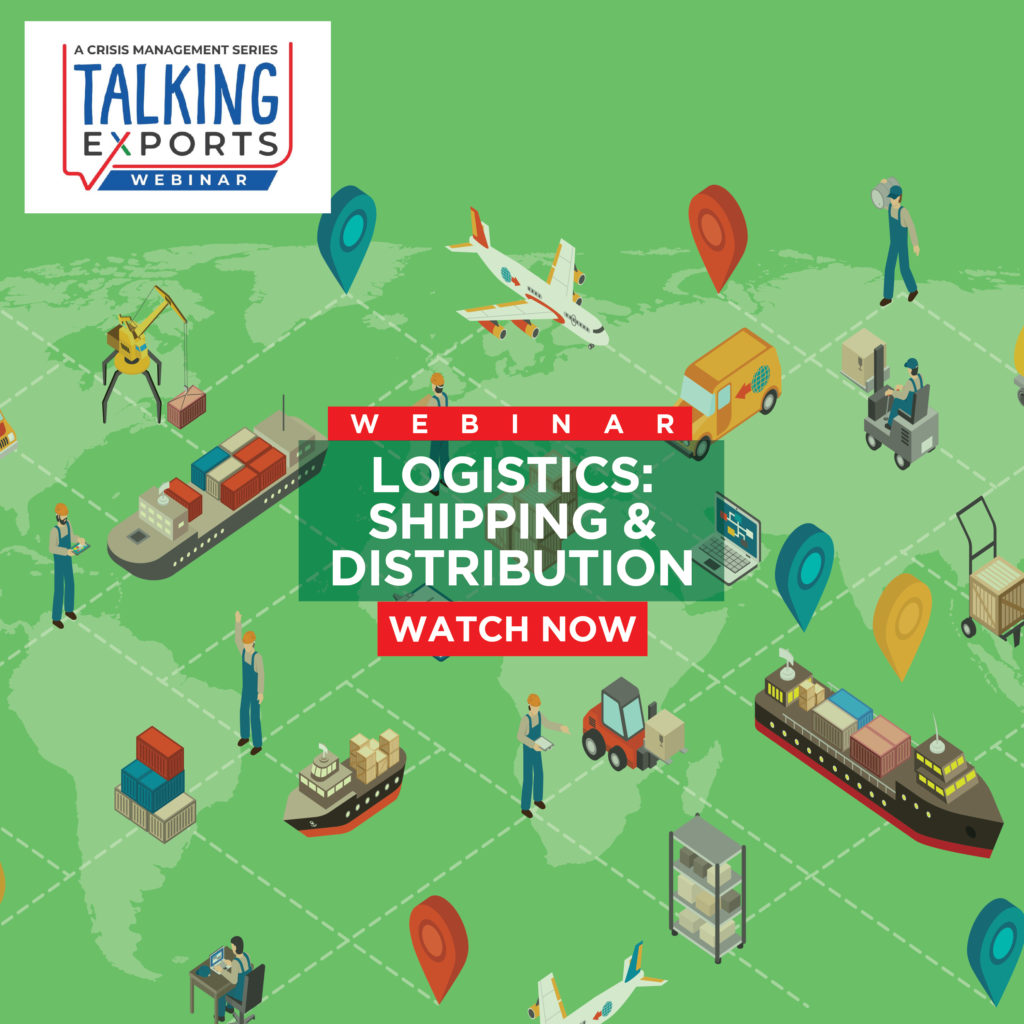 This webinar reviewed the shipping and distribution options available and explored the challenges of delivery and distribution, solutions for tracking and the use of strategically located logistics hubs.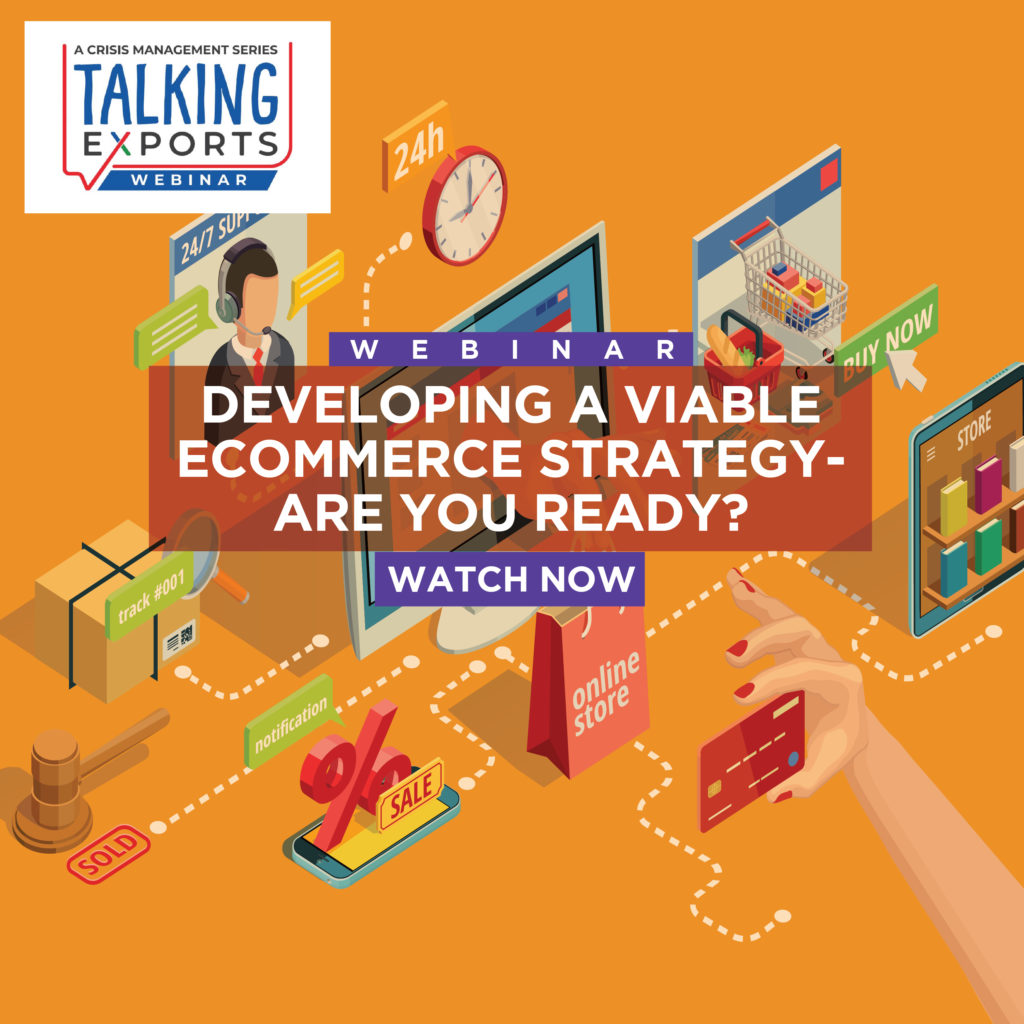 This webinar reviewed the characteristics that a company must have to be able to realize cross-border e-trade; reaching the target customers.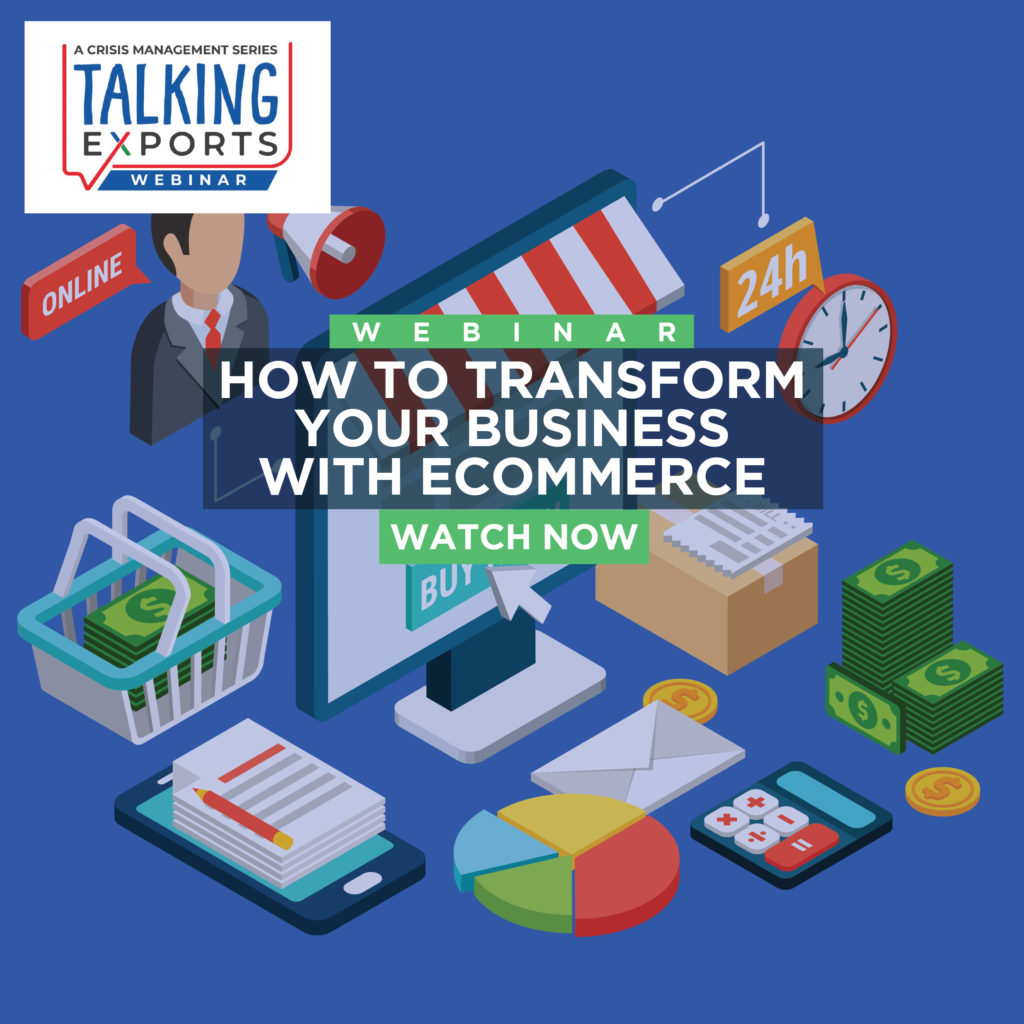 This webinar focused on global good practices in eCommerce and covered: online success in 2020, steps to launch an online store and more.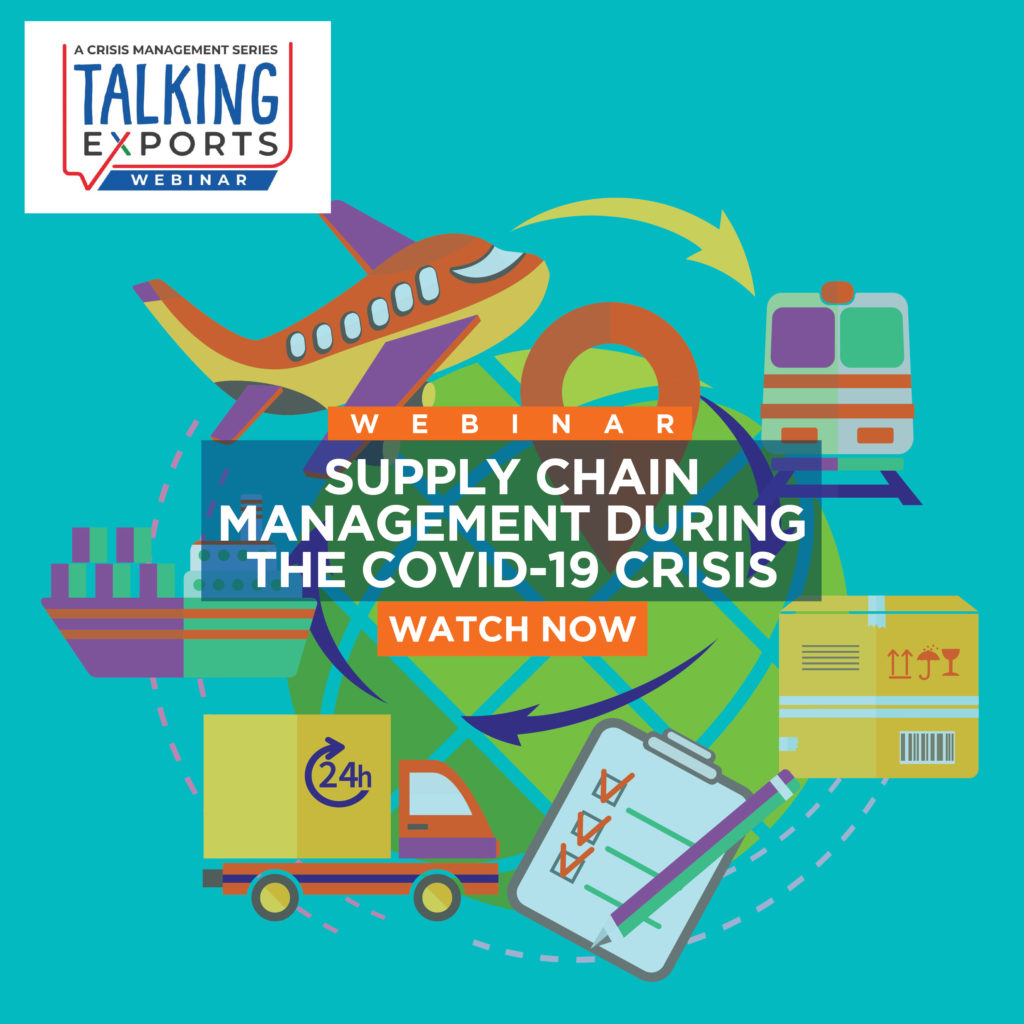 This webinar focuses on the supply chain and its moving parts; responses in a crisis; practical approaches to managing your supply chain; how to shift from volatility and uncertainty to clarity and agility and how to plan for life after COVID-19.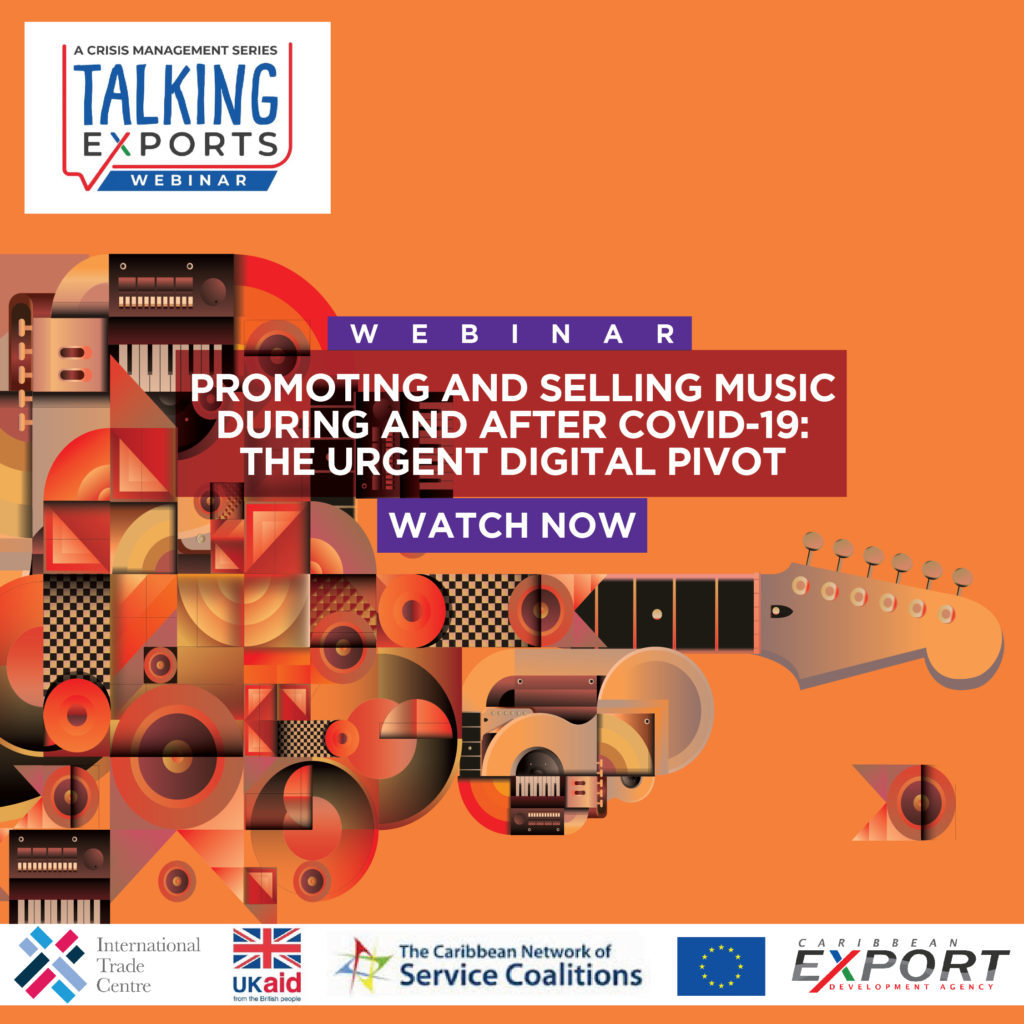 This webinar focuses on how to leverage the digital space for music artists, reviews the specific challenges faced by the industry, explores the tools available and how to leverage the income earning opportunities available digitally.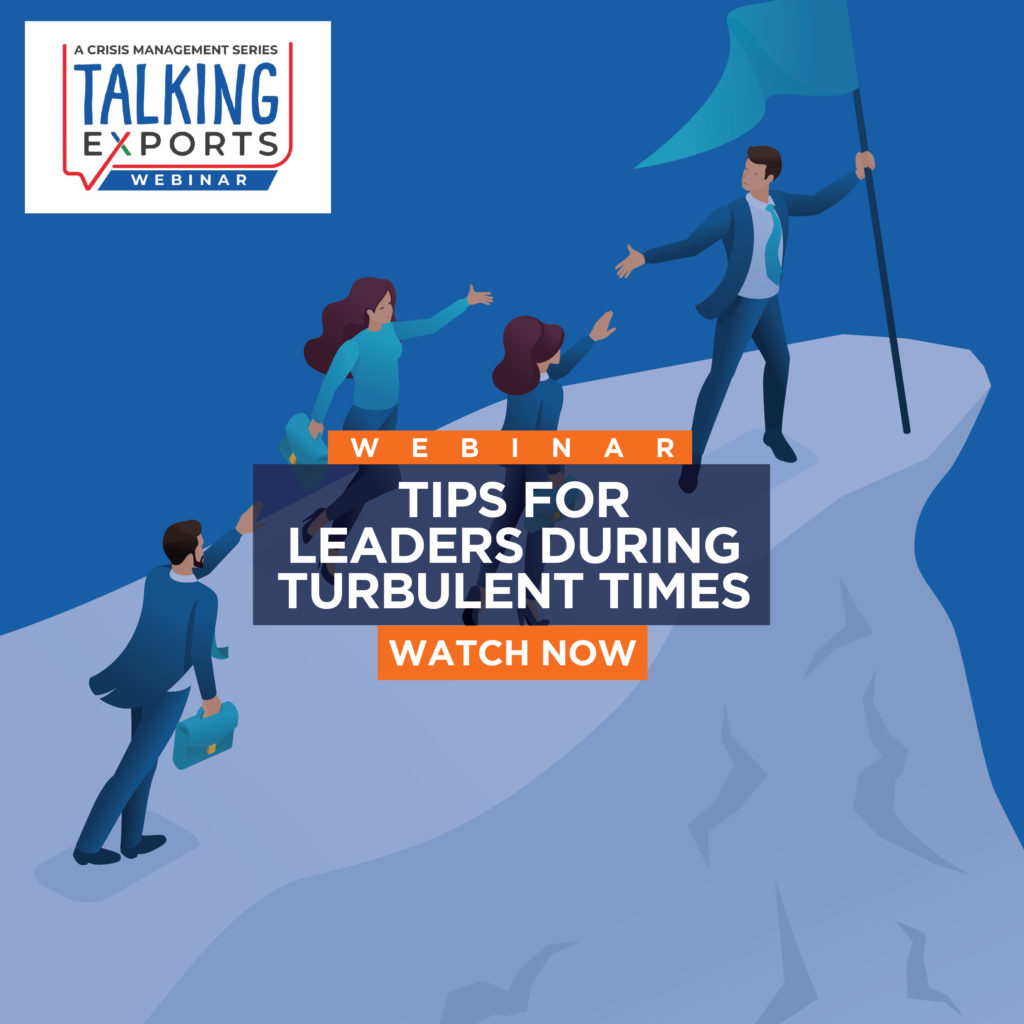 SME leaders must adapt to meet the needs of both client and team members as a result of the changing business environment.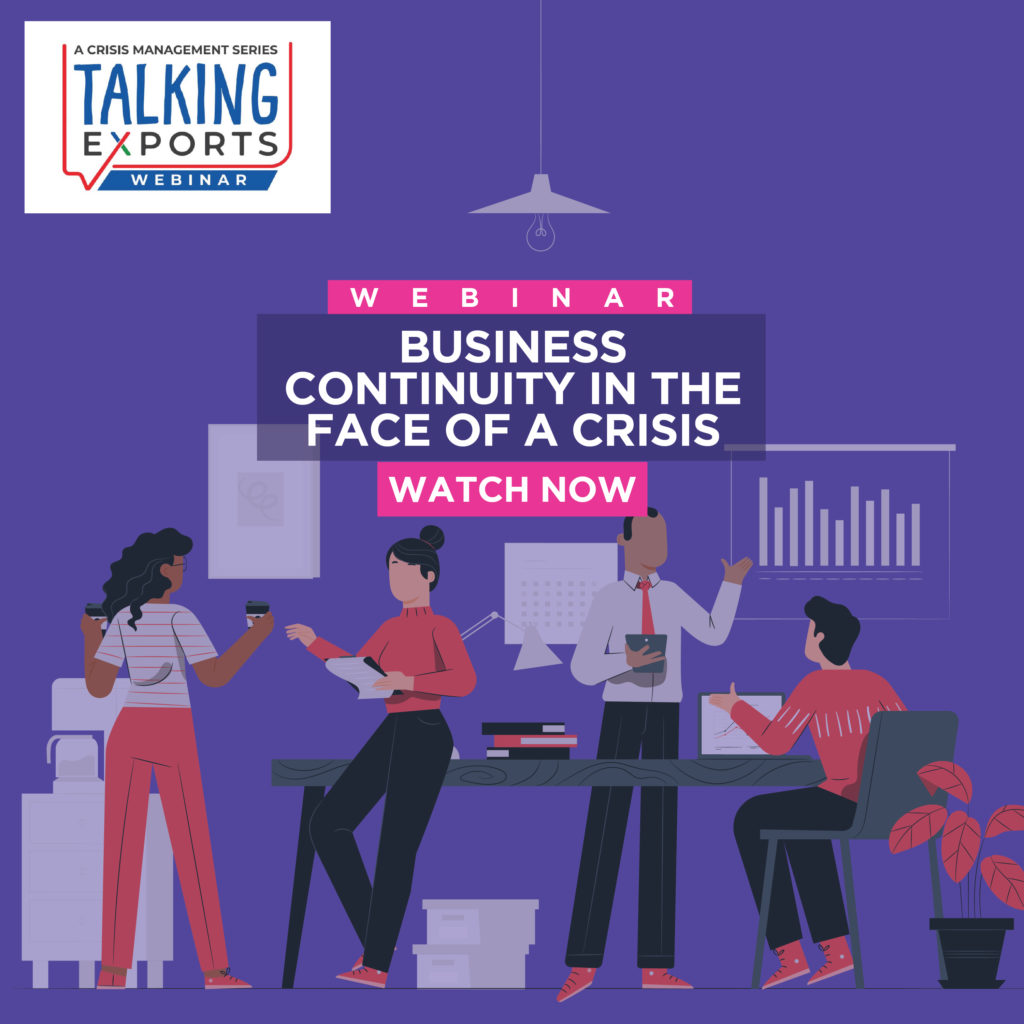 This webinar provides an overview of business continuity planning and provides some practical continuity planning steps.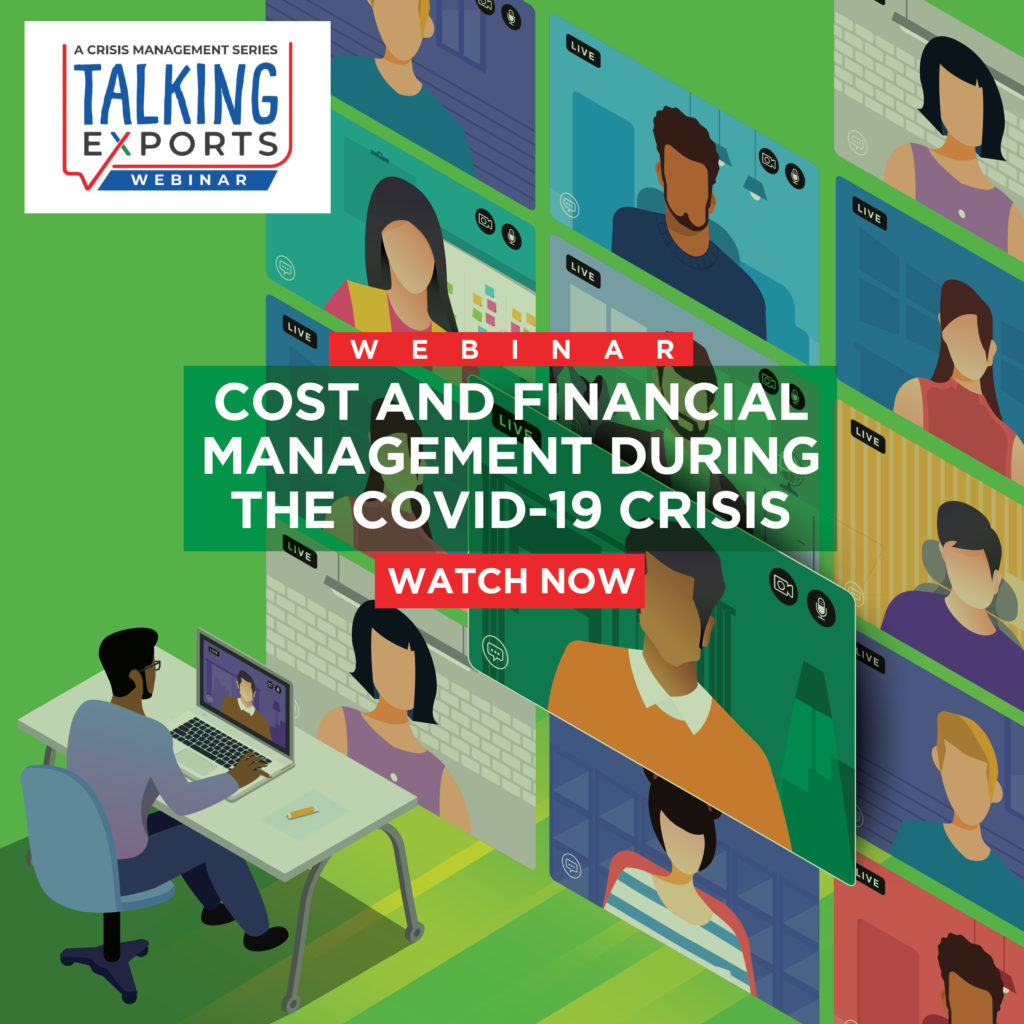 Under 'normal' circumstances good cash flow management is important for any business looking to succeed. In this new COVID-19 environment it is critical to survive through this crisis.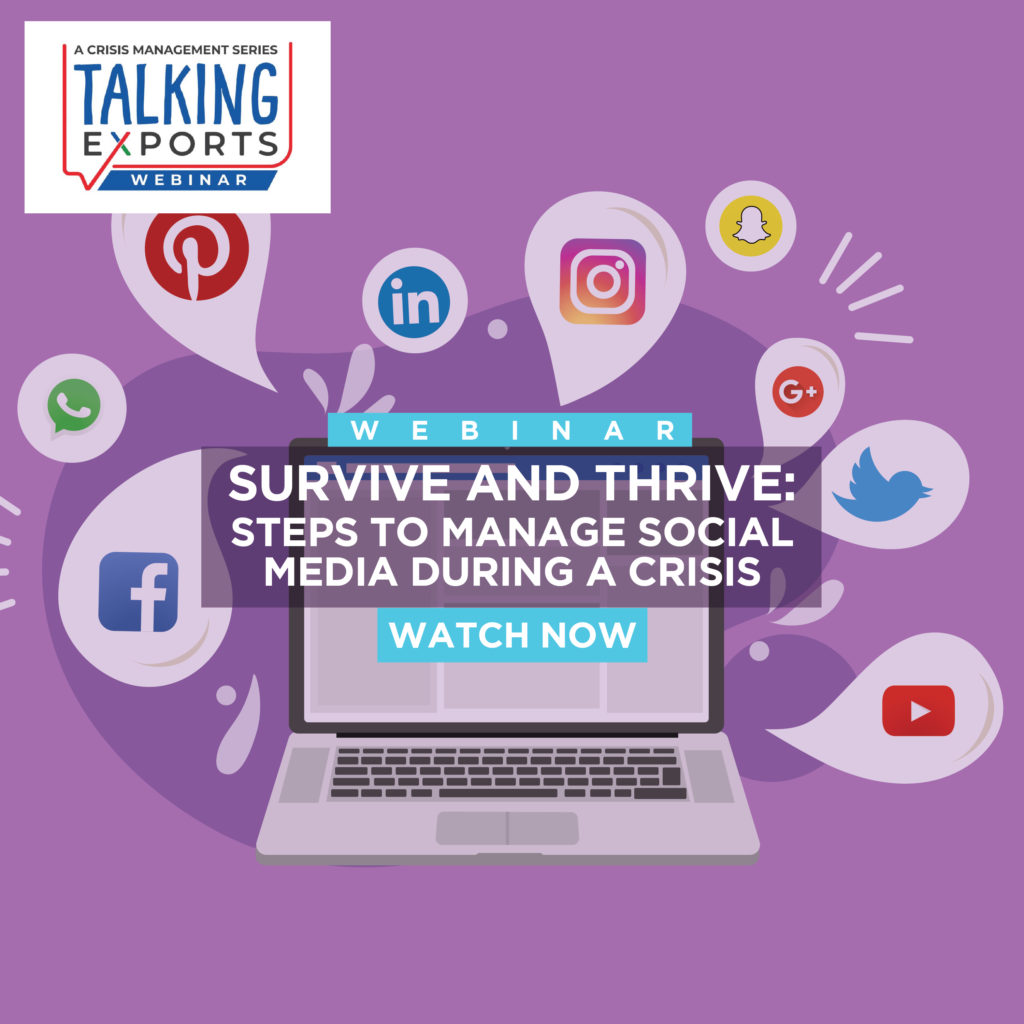 This webinar focuses on the role of social media in crisis communications; how to respond to increase in digital demand, social media listening and monitoring; responsible marketing techniques and more.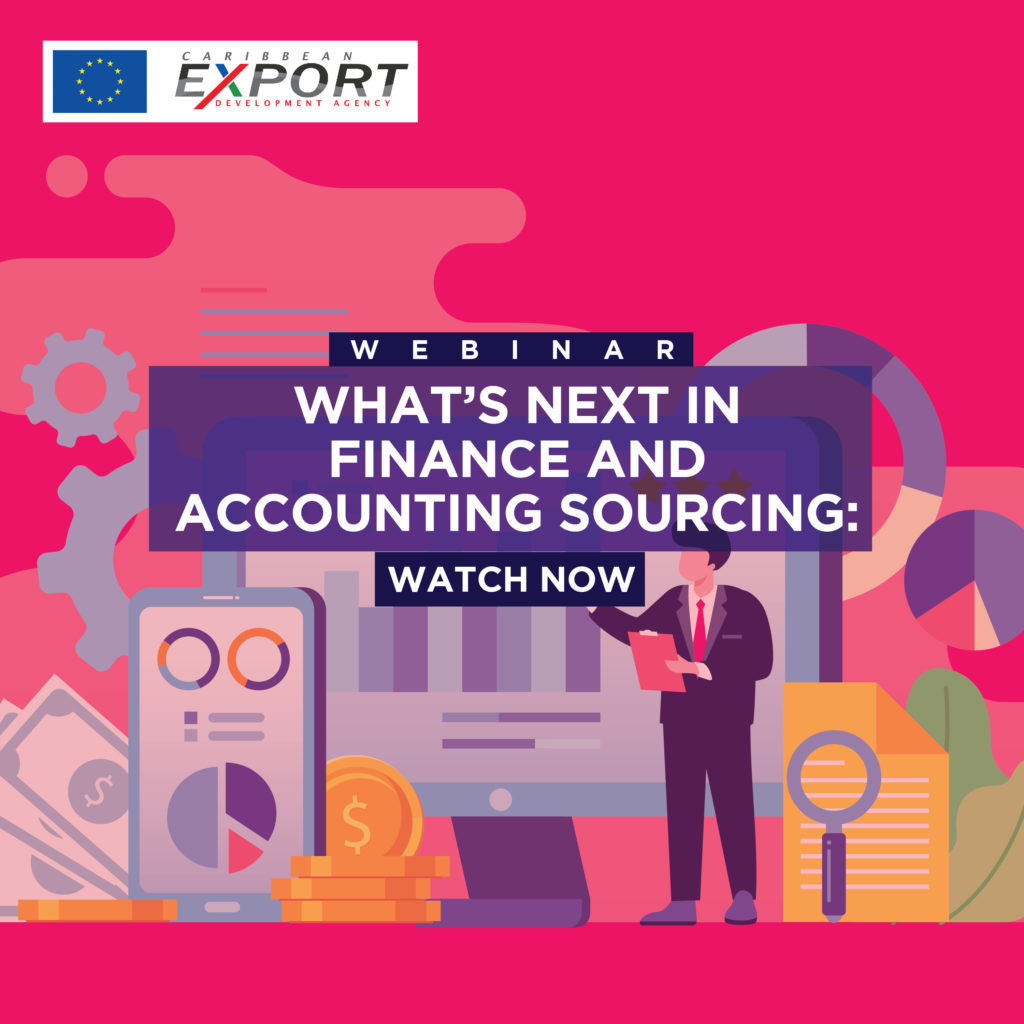 The finance and accounting outsourcing (FAO) services sector is undergoing major change – fueled by the power of new technologies that are directly altering how global companies rely on these services and how outsourced partners provide strategic value. This webinar provides useful insights and guidance around these shifts.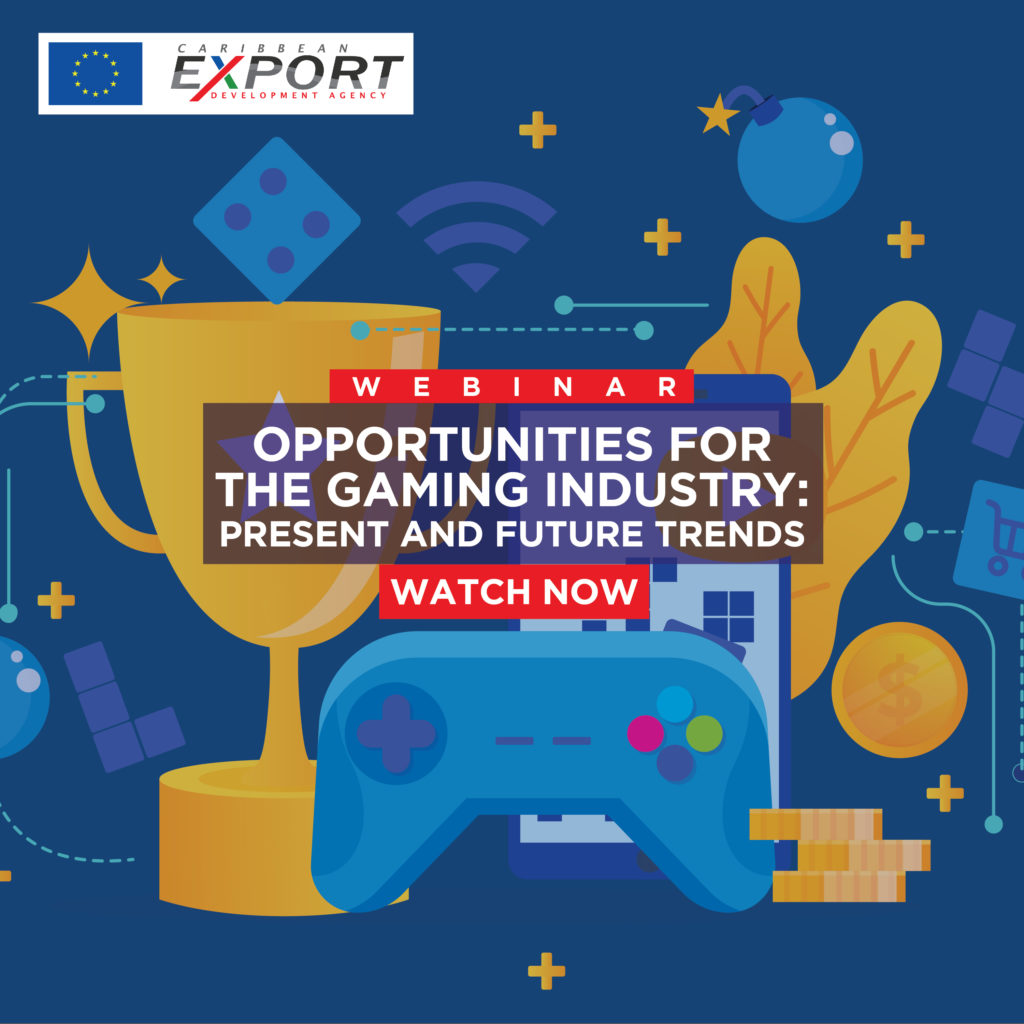 The gaming industry is a fast growing sector with great potential in the region and many opportunities for creating business. The presentation addresses the key elements for persons wanting to get into the international markets and also the IndieGameBusiness – The San Francisco Summer Edition 2020 that will be held virtually next month of August.