Today, the 8th of March is celebrated the world over in many different ways, and often used to advocate on issues affecting women and to inspire others for positive change. Believe it or not, the day's origins go back as far as 1908 when 15,000 women took to the streets of New York to march in demand for shorter hours, better pay and voting rights.
Still in 2023, we are calling for the businesses and governments to address the gender pay gap. For example, in the European Union the gender pay gap stood at 12.7% in 2021 and only changed marginally over the past decade. In the United States, it was reported that all women were paid 83% of what men are paid in 2022, be the US Department of Labor. And, women of colour are paid even less. Unfortunately, Black women are paid 64% or 64 cents to every dollar and Hispanic women were paid 57% or 57 cents to every dollar earned by white non-Hispanic men.
At the recently held virtual Lunchtime Chat hosted by the University of the West Indies to mark International Women's Day executive director at Compete Caribbean, Dr Sylvia Dohnert, highlighted that the majority of large corporations were owned by men and women-owned businesses were in the minority, "In the population of business in the Caribbean they average around 20 per cent [female-owned or predominantly female businesses] . . . There's a correlation between the size of the business and female ownership so the larger the firm, the less likely that it is being owned by a female and this difference is statistically significant,"
So, how do we get equality? And how do we get equity for women across the world in all areas of our societies, be it education, healthcare, employment and also business?
This year's theme for International Women's Day is #EmbraceEquity, a call to get people talking about why equal opportunities are no longer enough and can in fact be exclusionary, as opposed to inclusive.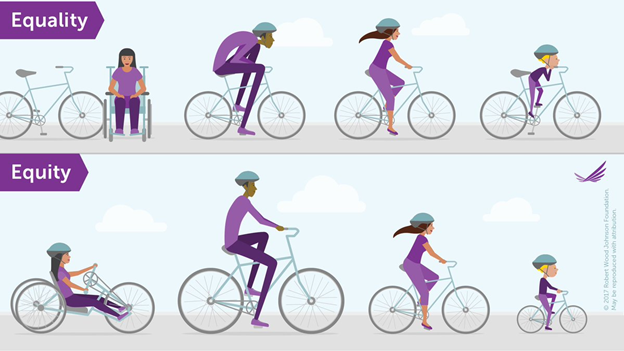 At Caribbean Export, I am fortunate to be part of a diverse team where all perspectives are respected and heard. As we implement our programmes and activities to support the development of the Caribbean private sector, we have experienced that on average 52% of the participants are women. It's great to see that women are leveraging the support that is offered whether for their own business or to contribute to the success of the company they are employed by.
The Caribbean Export tools and resources are available to everyone equally, and I hope that businesses use them to their advantage. But, we understand that every business is different and has different development needs.
Caribbean Export uses its SME Diagnostic Tool to assess the small businesses and to identify the areas where development and support are required. This enables us to tailor the right solutions to give businesses to best foot forward to succeed in exporting.
I was fortunate enough to work with a group of women-owned businesses as part of our WE-Xport (women-empowered through export) programme. After understanding their different needs, we were able to provide a suite of services that included capacity building, businesses coaching, export promotions and technical assistance in specific areas. As a result, many of these businesses were able to either start or increase exports, achieve certifications, enhance their branding and marketing and even leverage the support from one-another for the development of the business.
While International Women's Day is a great opportunity to raise awareness and take action to promote gender equality, it is important that we continue this work every day. Achieving true gender equality and equity requires consistent effort and a commitment to making changes both big and small in our daily lives. Whether it's challenging gender stereotypes, advocating for policies that promote equal opportunities, or supporting women in leadership positions, we all have a role to play in creating a more equitable world. Let's work together to make every day International Women's Day!
"When girls are given the right tools to succeed, they can create incredible futures, not only for themselves but also for those around them." Meghan Markle