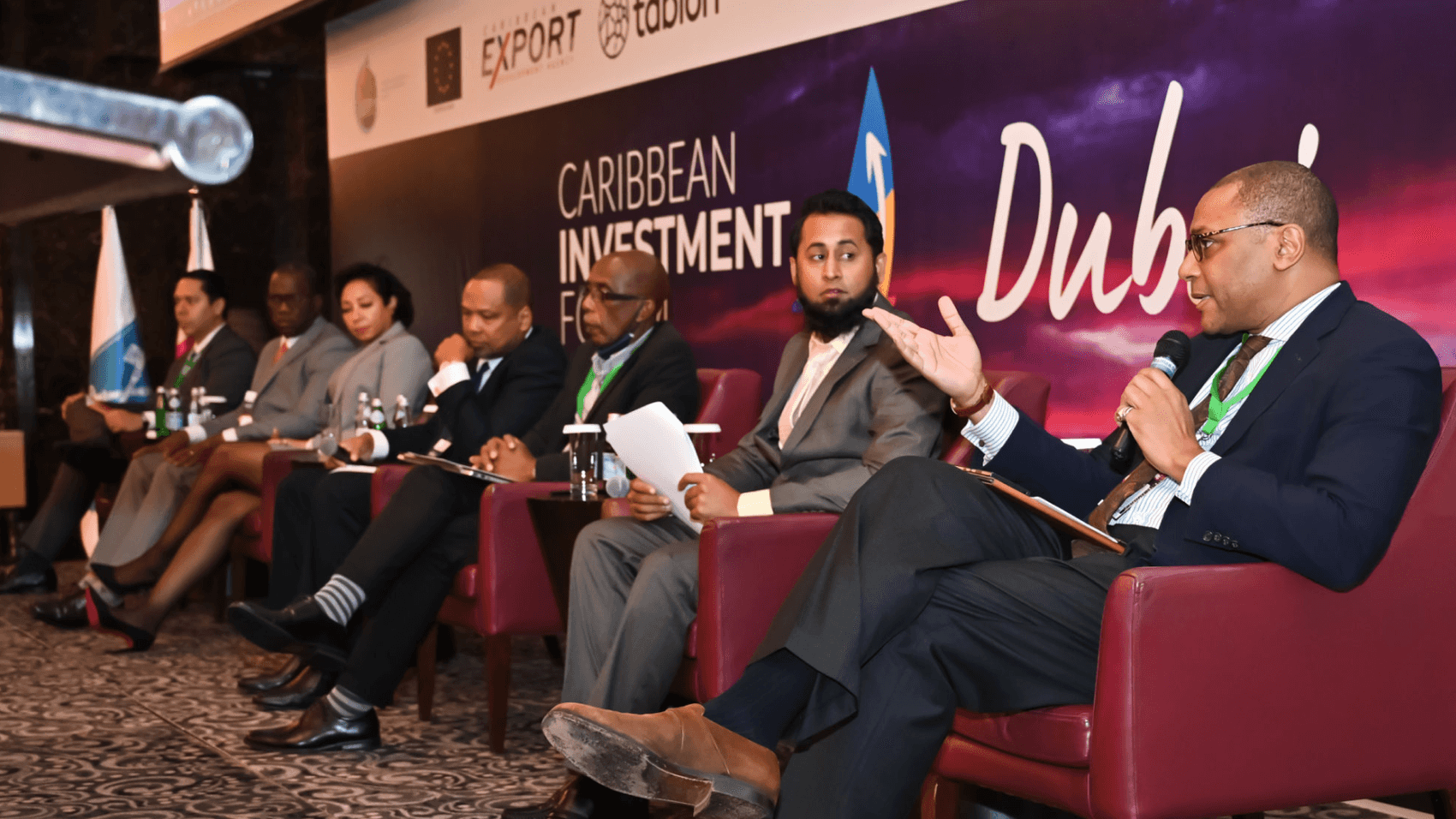 Caribbean Investment Forum 2022 – Dubai
Discover opportunities to invest in the place everyone wants to visit – the Caribbean.
On March 22, 2022, at the Hotel Raffles Dubai, Caribbean Export Development Agency, in association with the Caribbean Association of Investment Promotion Agencies (CAIPA) hosted the Caribbean Investment Forum (CIF2022).
CIF2022 welcomed H.E. Dr. Mohamed Irfaan Ali, President of the Cooperative Republic of Guyana as the official patron. A range of investment opportunities in AgTech, Hotel and Resort Development, Fintech, Logistics and Transportation was presented to over 250 attendees.
CIF Videos
Text to describe or introduce CIF videos nad playlist. Place whatever you choose here to guide users as they view the videos sss
Caribbean to Seek Investment at Expo Dubai
The following topics were covered during the forum:
Session 1 – Doing Business in the Caribbean
This session will focus attention on the business climate in the Caribbean, projections for growth, the value proposition of the Caribbean and priority sectors.
Session 2 – Caribbean Investment Opportunities
Information on investing in strategic sectors in the Caribbean will be provided by sector experts. Information will include a profile of the sector, business opportunities in the sector, incentives, and specific projects will be highlighted. Sectors of focus for this session include: AgriTech, Renewable Energy and Hotel & Resort Developments
Session 3 – Caribbean Investment Opportunities
Information on investing in strategic sectors in the Caribbean will be provided by sector experts. Information will include a profile of the sector, business opportunities in the sector, incentives, and specific projects will be highlighted. Sectors of focus for this session include Logistics & Transportation, Haiti/DR Border zone, and investment opportunities in the SMEs in the Caribbean