Future Proof Your Brand Architecture
Step 6 – Future Proof Your Brand Architecture
Essential if you are in the business for the long haul

The Creation Phase
If you are in the business for the long haul, it is crucial to make sure that your brand architecture is malleable enough to survive. You have to ask yourself a key question during the creative phase: is your brand future proof?
When your brand is booming, you may want to extend your product range. If your look and feel is simple yet distinct, then your brand will be able to be applied to anything without too much hassle…
Over-complicated brands without a clear narrative will be much harder to diversify.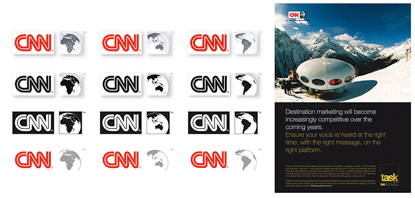 When Brand42 worked for CNN, they created a style guide so that any new services could easily be adapted to the brand look and feel.